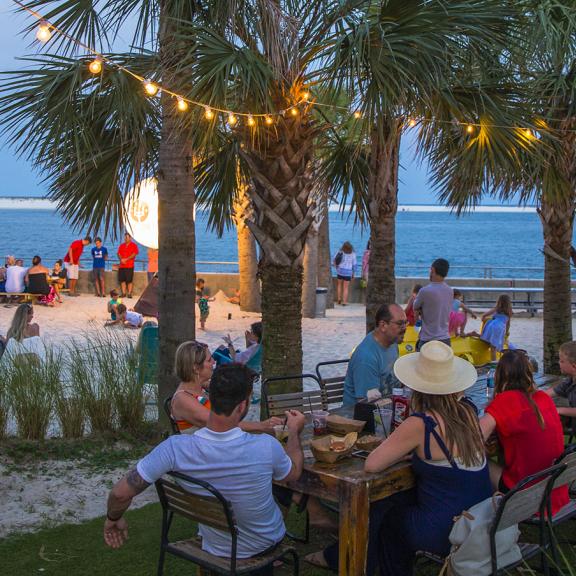 Outdoor Adventures for Your Gulf Shores and Orange Beach Sportcation
Fans just wanna have fun –– and sun –– during their away tournaments to the Alabama Gulf Coast. 
September 13, 2019
Finding time to enjoy the moment is what life and the game is all about. No matter your personality, fun in the sun is easy to find and enjoy on your Gulf Shores and Orange Beach sports vacation. While you're in Gulf Shores and Orange Beach for your race, match or tournament, create an agenda all your own. Find your traveler persona, and away you go! 
A new kind of adventure
Hungry for adventure? It may be time to taste something new from the Gulf. Lucky for you, we're known for good food around here and incredible waterfront views. Any restaurant worth its salt will have a trove of tasty treasures to tempt your taste buds. Feeling safe? Pile your plate high with Royal Reds and a side of drawn butter. You can't beat the flavor of these jumbo shrimp found deep in the Gulf waters. Their savory and briny flavors emulate best the meat of a lobster or bay scallop. Want to up the ante? A dozen raw oysters will have you questioning why you didn't try them sooner!
Just enough adventure
Pop over to Gulf State Park and utilize their bike share program! You can rent a bike for free for up to three hours and explore the nine distinct ecosystems that wind through the park. Check out Woodside Restaurant while you're there. You can get it to go if you're ready to get back to the trails, or sit and enjoy a meal on site and play backyard games.
Heavy-duty adventure
Hook a fish, reel a line and see what it's all about. Any angler can tell you, it's not easy, but the real dividends payout -- not only in delicious fresh fish but also experience and a chance to test the waters. Whether you're here to relax or slide headfirst into your next adventure, Gulf Shores and Orange Beach are happy to be your "home plate" away from home and the basecamp to the adventure your heart desires.