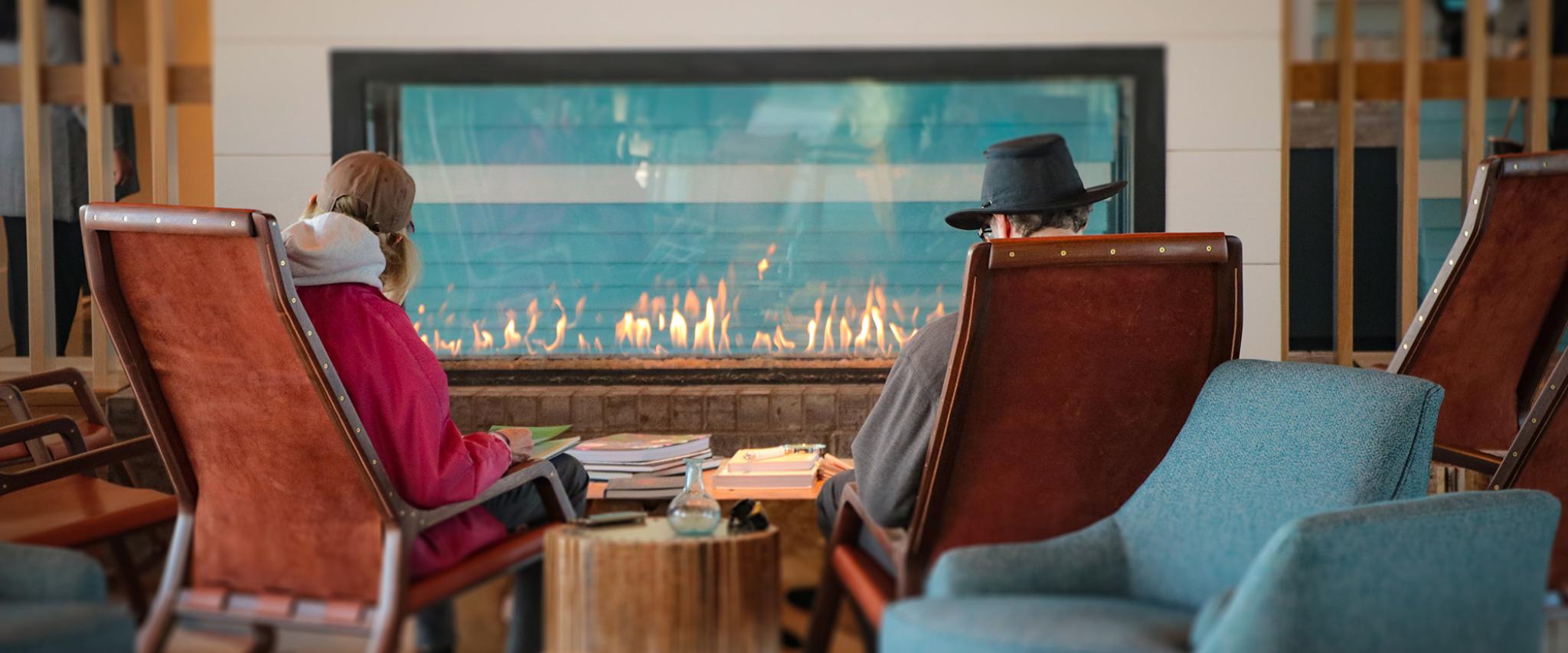 Everything You Need to Know: The Lodge at Gulf State Park
Eat, Stay and Play
January 7, 2019
Good things are happening at Gulf State Park! The all-new Lodge has opened and offers a great opportunity for families to stay at a Hilton Hotel property designed to be a prototypical, environmentally-friendly, beachfront accommodation that intersects with the great outdoors. There are 350 rooms, including 20 suites, which are perfect for families. Plus, four dining venues, including a coffee and wine bar available in The Lodge lobby.
The original Gulf State Park lodge, restaurant, and conference center beloved by many who visited, was destroyed by Hurricane Ivan in 2004. Thanks to the Gulf State Park Enhancement Project, rebuilding the lodge became a reality, and brought about the dunes restoration project, an environmental information center, a learning campus, and other enhancements across the park's more than 6,000 acres.
With eco- and sustainable-tourism as the cornerstones for the new lodge project, visitors receive a nature-filled experience throughout the state park. Conservation efforts are never-ending and paramount to keeping this beach destination not only beautiful, but also distinctly unique.
The Lodge and Conference Center
Spacious rooms built under Hilton specifications offer comfort and relaxation for guests of The Lodge at Gulf State Park, where only non-smoking rooms are offered. Contemporary in design, all rooms have views of either the Gulf of Mexico or Lake Shelby/Gulf State Park, and most rooms have a balcony or at least a window that will open to allow the fresh breezes to flow through. Guests may choose from king rooms or two queen-sized beds, and rooms with bunk beds are also an option. Other amenities include a 50-inch TV, spacious shower or bathtub, and Hilton Serenity Beds with allergen-free comforters.
Why Hilton for this project? Hilton's sustainability goals are in line with the needs of Gulf State Park and the Enhancement Project. They include key components like reductions in energy use, carbon and waste output, and water use.
The Lodge at Gulf State Park is the first hotel of its kind to open in Gulf Shores in more than 20 years. A full-service facility, the conference center offers more than 40,000-square-feet of indoor/outdoor event and meeting space. The beach-view ballroom is a real gem to lure businesses and corporate events to the space, and immediately off the ballroom is the Dunes Terrace (a Gulf-front patio and terrace), perfect for cocktail receptions and intimate gatherings.
Dining at The Lodge
Enjoy terrace seating at Perch, an upscale restaurant with Gulf views and fresh seafood. Perch puts emphasis on locally sourcing high-quality ingredients. Foodcraft offers a fun, family-friendly dining opportunity highlighting exceptional cuisine. Serving breakfast, lunch and dinner, guests can eat indoors or alfresco on the patio. Roasted Oak is unique because it's a coffee shop by day and a wine bar by night. They also serve shared plates, grab & go and light bites. Open seasonally beginning in 2019, The Dragonfly is perfect for a drink, burger, and a quick bite (or an ice-cold towel) in a poolside dining atmosphere. Also, don't forget about the fabulous in-room dining menu available daily from 6am to 11pm. Menu items for room service are made from fresh local ingredients and have lots of variety for breakfast, lunch, and dinner.
Activities
The Lodge at Gulf State Park is in close proximity to many activities including fishing, hiking and biking on 28.4 miles of the Hugh S. Branyon Backcountry Trail and, with a beachfront location, visitors can enjoy lots of beach relaxing and water recreation. It's easy to cross the beach road from The Lodge to Lake Shelby or Gulf State Park via a pedestrian bridge.
The Lodge itself offers a Gulf-front pool and state-of-the-art fitness center, as well as other onsite amenities.
The Learning Center
The Learning Center is the environmentally-friendly hub for outdoor learning experiences throughout the park with opportunities for lectures and guided tours designed to teach about native animals, plants, and more. In the future, there will be additional lodging that will offer student housing.
Whether you want to vacation at The Lodge, or just stop by for a visit to see how it has changed from the previous hotel and convention center, head over to The Lodge at Gulf State Park.