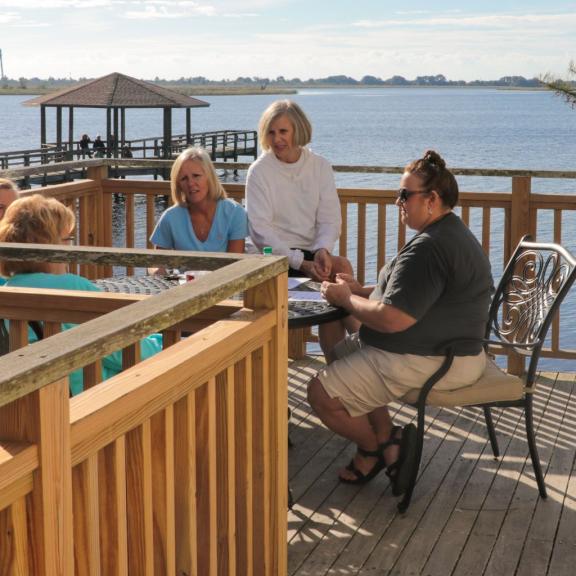 4 Reasons to Have a Scavenger Hunt at Your Next Meeting
In Gulf Shores & Orange Beach
December 22, 2022
We can all agree that it's not always easy to entertain adults. One might say it's even harder than keeping an energetic toddler occupied! Adults realize how much time has passed, have a dozen other things on their minds and are wired with a short attention span due to the instant-everything world we live in. 
So how do you keep your attendees engaged during a multi-day meeting? Just lean on those old-time games you used to play as a kid!
Hosting a conference scavenger hunt may be just the dose of fun you need to keep your audience engaged and eager to come back next year. Keep reading to learn why.
It Could Be an Additional Stream of Revenue for Your Meeting
Take this opportunity to have interested sponsors pay to be one of the "clues" for the hunt. It will increase foot traffic for their business and effectively increase your budget. A win-win!
Reinforce Specific Topics from Your Meeting
Make your scavenger hunt relevant to the meeting's topics. Conferences are a great way to further one's growth and development, but A LOT of information is covered! Integrating a scavenger hunt helps to reinforce certain aspects of the conference in a fun way, which makes the information more memorable. 
It can be challenging to get the attention of hundreds of people in one room — don't risk losing their interest once things get underway. Have a little fun!
Start planning your next conference today with our team at Gulf Shores & Orange Beach!