Interstate Mullet Toss and Gulf Coast's Greatest Beach Party
Starting: 10:00 AM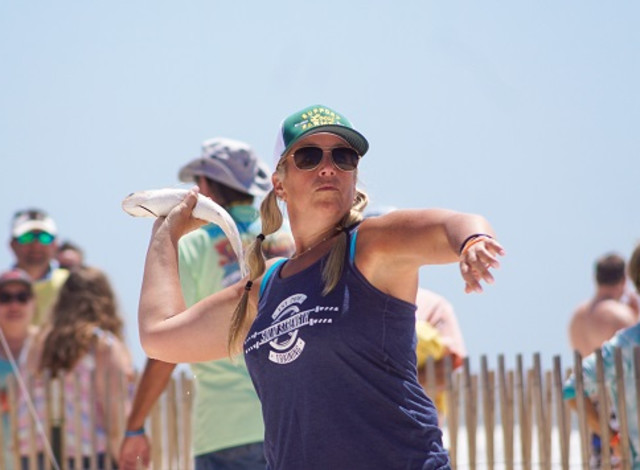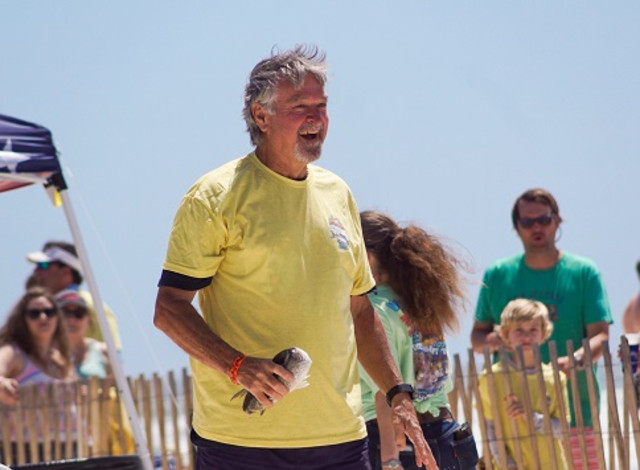 The Interstate Mullet Toss and Gulf Coast's Greatest Beach Party is legendary. What started as just a reason to party has become one of the biggest beach parties on the coast. Those who participate in the Mullet Toss will throw a dead mullet over the state line of Florida and Alabama to see who gets the farthest. Not to mention it's a great excuse to throw a weekend-long party, with lots of fun activities, great music and food! 
Hotel bookings are done months, if not years in advance for this event. People travel from across the globe to see what all the fuss is about here at the Flora-Bama; the memories are priceless.
See the event website for all the details! 
Admission:
Cover charge to Flora-Bama begins at 9 am Fri-Sun, $10/day for 21 and up and $15 for 16-20 year olds, 15 and under are free. (All ages until 6 pm, then 21 and up) Membership cards are good for entry to Flora-Bama for Mullet Toss. It is $20 to toss a mullet and all tossers receive a t-shirt. Proceeds go to local charities.
See All Dates

04/26/2024

10:00 AM

04/27/2024

10:00 AM

04/28/2024

10:00 AM