The Annual John L. Borom Alabama Coastal BirdFest
Wednesday, Oct 05, 2022 -
Saturday, Oct 08, 2022
Daily
Workshops are at various times. Check trip schedule for complete details.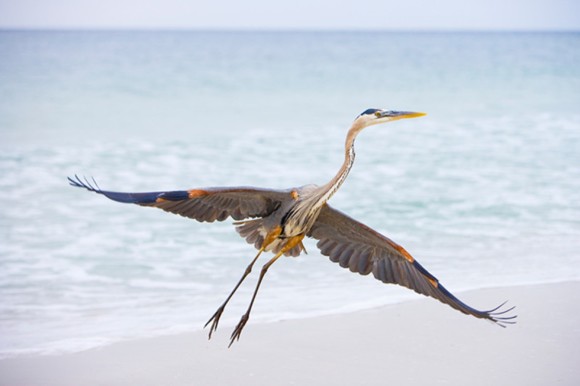 Admission:
Bird & Conservation Expo: Free. Prices, schedule, and registration for guided trips available online.
We anticipate this event occurring around these estimated dates. Once we learn the confirmed dates, we will update this page. Meanwhile, read about last year's event details below.
Always the first full weekend of October, birders know the Alabama Gulf Coast is a prime spot to see birds during the fall migration, and since 2004, BirdFest has attracted visitors from more than 27 states and Canada—many returning multiple times.
Join us for the Alabama Coastal BirdFest, a birding and nature festival, and experience many opportunities to see birds, alligators, wildflowers, dolphins, and other wildlife, and learn about their habitats! Plus, we will offer workshops at 5 Rivers Delta Center.
BirdFest showcases great bird-and nature-watching spots all around Baldwin and Mobile counties, including Fort Morgan, Dauphin Island, Weeks Bay, Mobile-Tensaw Delta, Bayou La Batre, Forever Wild Grand Bay Savanna, Gulf Shores, and more. BirdFest is a great adventure no matter your level of birding experience.
The Bird & Conservation Expo is our free, family-friendly event that takes place at the Halstead Amphitheater on the grounds of Coastal Alabama Community College (formerly Faulkner) in downtown Fairhope, with exhibits, a raptor show, snake show, kids' activities, and more.