Temporarily Closed - The Hangout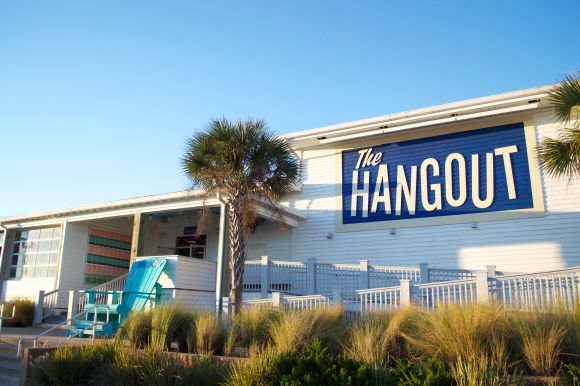 COVID-19 UPDATE: To help protect the health and safety of our visitors, staff, and volunteers, this restaurant will be closed to the public effective March 19.
The Hangout is the place for great food and family fun. Come enjoy live entertainment, relax around the fire pit, let the kids play and share good times! Where Highway 59 meets the sandy, white beaches of Gulf Shores, the 2.5-acre restaurant features full-service dining, beach access, and a courtyard with a ton-of-fun sand pile, foam pit, games, retail shopping, stages for live music and more. For hours, menu, music and events please visit our website or give us a call.
General Amenities:
Group Friendly
Handicap Accessible
Sport Commission Sponsor
Bus/Motor Coach Parking
Features:
American
Seafood
Bars
Fan Favorite - Family Dining
Restaurants For Off-site Dinners
Restaurants For Entertaining Clients
Other Amenities:
Allergy or gluten-free
Breakfast
Catering
Dinner
Lunch
Children's Menu
On the Water