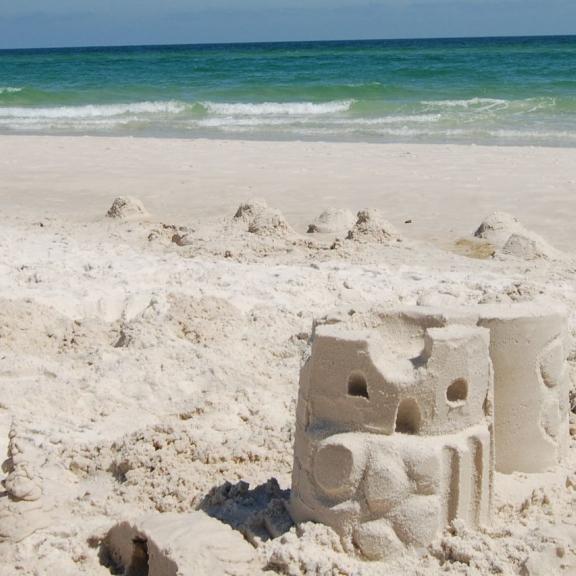 A guide to beachin' like a pro during your next trip to the Alabama Gulf Coast.
April 13, 2022
It's time to hit the road and head to Alabama's beaches for a long-awaited vacation! Your bag is packed, your crew is ready and it's time to start beaching with the best of them. 
To help you become the real MVP of your group, we have mapped out a list of things to do and not to do when you visit Gulf Shores and Orange Beach. By the end of your trip, your friends will think you might have been a beach local in a past life!
Dining at the Beach
DO THIS:
Plan meals before your trip! Taking the time to research restaurants and dining options in advance not only allows for more time to enjoy your day on the beach, but it also helps with budgeting during your vacation. Our social media fans are the best of the best, and they know ALL the faves in Gulf Shores and Orange Beach. Dive into a few of our Fan Fave categories for some of the best places to experience succulent seafood, beautiful outdoor dining, breakfast for champions, family-friendly eats and finger-licking-good barbecue. Looking for a night in AND a delicious meal? Many of our restaurant sponsors offer on-the-go-dining, making it possible for you to call, place an order, walk up to the door, grab your food and go – and some will even BRING IT TO YOU! Not enough time to pick up your meals or grocery shop? No worries, Beach Moms, LLC is happy to help! 
NOT THAT:
Trying to decide on a place to eat at the last minute can lead to frustration, longer wait times and a hungry group. Don't assume that everyone can or will eat the same things.  Some of our restaurants offer vegetarian, vegan and allergy menus. Knowing where they are is another reason thinking ahead comes in handy. Check out our wide selection of sponsors for ideas ahead of time!