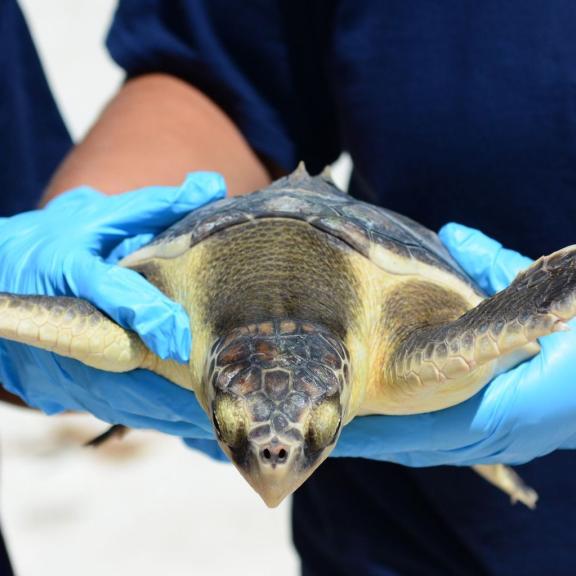 Sea Turtles on Alabama's Beaches
Gulf Shores & Orange Beach
March 8, 2023
As the weather warms up in the summer, people head to the Gulf Coast to enjoy our beautiful beaches. However, they're not the only ones who love Alabama's beaches during the warmer seasons, as sea turtles visit our shorelines to lay eggs. The Alabama Coast Foundation established Share the Beach to conserve this endangered species, a program created to protect sea turtles and their nests.
Share the Beach follows US Fish and Wildlife Service's protocols under the endangered species recovery permit. Those who volunteer to patrol the Beach, educate the public and school groups, conduct late-night observations, and assist with supply and equipment preparations. These efforts help ensure the protection of sea turtles.
 
Sea turtles are an endangered species, so we all must do our part to protect them. You can aid in the conservation of sea turtles by learning more about our marine-life friends and how to spot their nests.