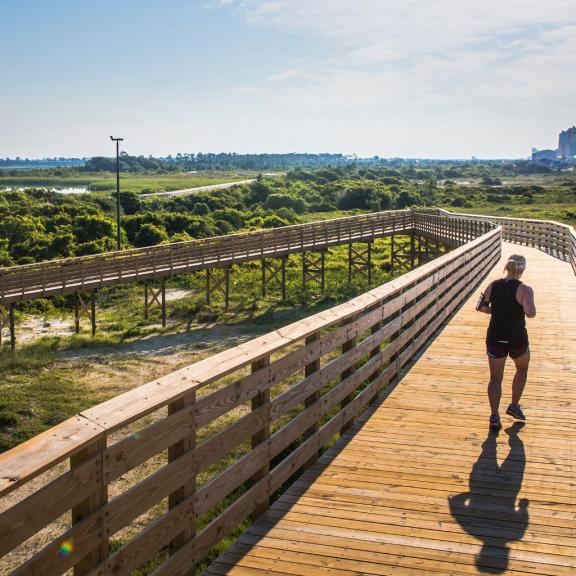 Four Tips to Stay in Shape During Winter
Gulf Shores & Orange Beach
Enduring the cold winter months is hard enough. Persevering through them as an athlete is an additional challenge.
November 30, 2021
The temptation to fall into unproductive and unhealthy patterns during the winter shoulder season is difficult to resist...especially with all the delicious holiday pie! So read on for a few simple ways to combat that temptation and motivate yourself to stay in shape during a cold winter.
Stay limber With Exercise
Flexibility is proven to prevent injuries at any age. Therefore, athletes must continue to stretch even when workouts may not be as intense. As the temperatures and activity levels drop during the cold winter months, muscles tighten, making it even more crucial to coax the muscles into pliability. Even in your golden years, stretching daily is excellent for joint health and will help prevent stiffness. 
Staying Indoors for Training
If possible, move your physical exercise/training to a gym or any indoor location. Muscle contraction is negatively affected by low temperatures. And the cold, dry air can cause discomfort in the throats and lungs. For those who choose to do their cold-weather workouts outdoors, visit Academy Sports + Outdoors for all of the latest winter workout gear. 
As you set out to make this winter season a productive one, remember these tips to guide you to training success.