Gulf State Park Fishing and Education Pier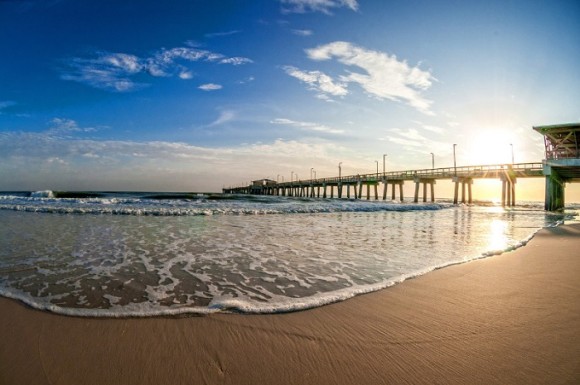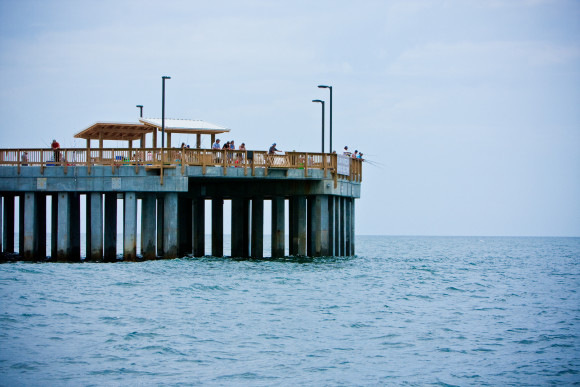 Since the destruction caused by Hurricane Sally on September 16, 2020, contractors and staff members have worked diligently to reopen the Pier. Approximately 725 feet of the pier has been repaired and is now open for fishing on both sides. The southern portion of the structure, which sustained significantly greater damage, remains closed. The pier will be open to the public 24/7 with staff on site from 6:00 AM to 9:00 PM. In accordance with COVID-19 guidelines, the maximum capacity stands at 200 occupants. Considering the extended length of time anglers devote to their sport, and the fluidity of sightseers, the capacity will be monitored to allow the approximate proportion: 125 anglers and 75 sightseers.
There is covered seating for concession area and indoor retail shop with tackle and souvenirs. Signs along the pier share information on native fish, birds and other area wildlife. There are comfort stations at the midpoint of the pier and wheelchair accessible rail fishing. Fishing licenses and sightseeing permits are sold on-site.
General Amenities:
Group Friendly
Handicap Accessible
Features:
Nature & Parks
Souvenir
Popular Attractions
Bait And Tackle Shop
Other Amenities:
Public Restroom
Restaurant on-site