First Presbyterian Church of Gulf Shores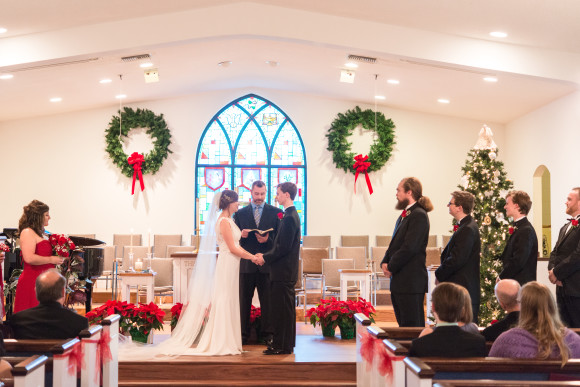 Gulf Shores First Presbyterian Church offers the perfect venue to exchange your wedding vows. Our sanctuary's traditional setting and beautiful stained glass window provide the perfect backdrop for your special day.
You can even use our large commercial kitchen and adjoining Fellowship Hall to host your wedding reception.
If you would like to consider exchanging your wedding vows at our church, please contact us by calling the church directly at (251) 968-7720 or (251) 978-8130.