Independence Day Street Party and Fireworks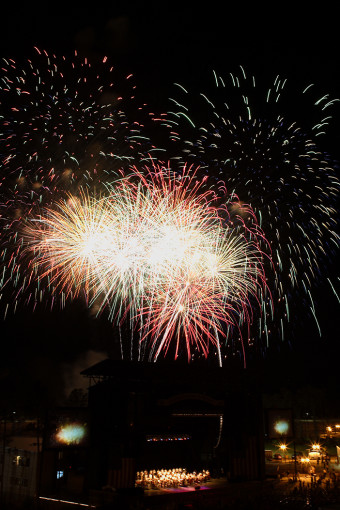 Admission:
Free admission.
We anticipate this event occurring around these estimated dates. Once we learn the fonfirmed dates, we will update this page. Meanwhile, read about last year's event details below.
Uncle Sam is turning a spry 242 years old on July 4, so we thought we'd celebrate a day early here at The Wharf! Join us for our Independence Day Street Party on July 3 for the ultimate freedom celebration! Bring the family down for live entertainment, kid-friendly activities sponsored by Christian Life The Island Church, prize giveaways, and much more. We will be handing out glow-in-the-dark American flags to wave when the sun sets, and our iconic palm trees will sparkle a patriotic theme of red, white, and blue! Set up shop on Main Street for the perfect fireworks viewing spot and hang around for our Spectra Sound & Light Spectacular shows.
What: Independence Day Street Party
Where: The Wharf; Main Street
When: Tuesday, July 3; 5-9 p.m.; fireworks display begins at 8:45 p.m.
Cost: Admission is FREE; Face painting - $5, $7 & $10, Trampoline jumpee - $5