National Naval Aviation Museum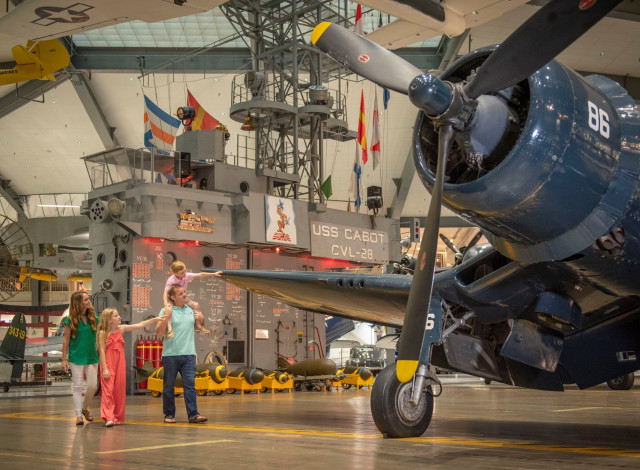 The National Naval Aviation Museum is the world's largest Naval Aviation museum and one of the most-visited museums in the state of Florida. Share the excitement of Naval Aviation's rich history and see more than 150 beautifully restored aircraft representing Navy, Marine Corps, and Coast Guard Aviation. These historic and one-of-a-kind aircraft are displayed both inside the Museum's nearly 350,000 square feet of exhibit space and outside on its 37-acre grounds. There is so much to see and do, you'll want to stay all day! Admission is free!
TEMPORARY BASE ACCESS TO NAVAL AIR STATION PENSACOLA
Due to current restricted base access, the installation including the National Naval Aviation Museum is only open to current Department of Defense (DoD) ID cardholders and Veterans with a Veteran Health Identification Card (VHIC) ID cardholders with either a service-connected disability, a Purple Heart, a POW or a recipient of the Medal of Honor. At least one of these categories must be listed on the VHIC under the ID photo.
Visit Website
General Amenities
Features

History & Museums
Indoor Activity
Educational Trips
Other Amenities