The Dog Pond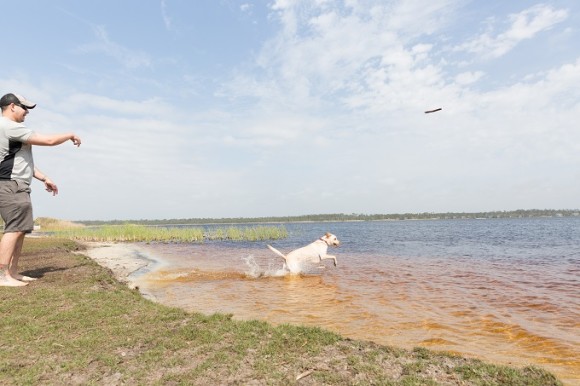 Bring man's best friend to The Dog Pond at Gulf State Park on Lake Shelby. Check out the new agility and play equipment, and stay tuned for additional improvements throughout 2018. Lake Shelby is home to many types of wildlife including alligators. Please be aware at all times.
• Dogs must be current on all vaccinations.
• Dogs must be leashed when entering and exiting the dog park.
• Aggressive dogs are not permitted on the premises. Dogs must be removed at the first sign of aggression.
General Amenities:
Group Friendly
Pets allowed