Best Ways to Relax After the Holidays
December 22, 2014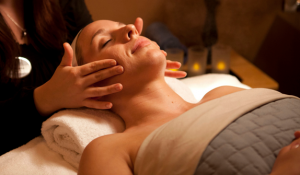 If the holidays left you with tired feet and an aching back, consider a trip to Alabama's beaches for post-holiday rejuvenation. With so many homes to visit, people to see and gifts to wrap, a beach getaway for unwinding sounds like a welcome respite.
Enjoy the tranquil atmosphere of Alabama's white-sand beaches for your after-Christmas escape.
Even if the typically warm Gulf waters are a little too cold for a swim, you can still find your place on the sand and watch the waves roll in. Bring along your beach chair and get lost in the pages of a good book. If your muscles are still tight from all the holiday gift wrapping, visit an Orange Beach spa to work the tension out. A hot stone massage is the perfect solution for wintertime stress.
Nothing says relaxation and comfort quiet like good food, and you're sure to find plenty of it at restaurants throughout the Island. Discover a different twist to traditional coastal fare like shrimp and grits. Many restaurants add their own house spices and a variety of cheeses to the grits, making them rich and creamy. Or, enjoy a piping-hot bowl of seafood gumbo with rice and crackers.
Rent a bike, or bring along your own, and ride the miles of trails that dot Orange Beach and Gulf Shores. The Hugh S. Branyon Backcountry Trails boast 15 miles of peace and quiet. You'll find a butterfly garden, freshwater marshes and coastal hardwood swamps. You may even catch a glimpse of a bobcat or see an alligator soaking up the afternoon sun. Discover the tranquility of the Alabama Coastal Birding Trail. The Alabama Gulf Coast is a popular resort area for a variety of feathered friends.
However you choose to put your feet up, we hope you leave relaxed and ready to take on 2015.