Discover Coastal Culture at 41st Festival of Art
February 11, 2015
Celebrate the arrival of spring with a vivid splash of color that you can touch, hear, see, feel and taste at the 41st Festival of Art in Orange Beach, March 14 and 15 at the Coastal Arts Center near Waterfront Park. Festival hours on Saturday, March
14 are from 10 a.m. to 5 p.m. and on Sunday, March 15 from 10 a.m. to 4 p.m.
See more than 100 artists in this juried fine arts show and experience some of the best examples of art from around the country. Acrylics, fish prints, clay, folk art, glass, graphics, illustration, jewelry, leather, mixed media, metal, oil, pencil, photography and sculpture are all part of the show. See live demonstrations of glassmakers spinning delicate threads of glass into stunning creations, as well as a peek at how clay and metal artists create their art.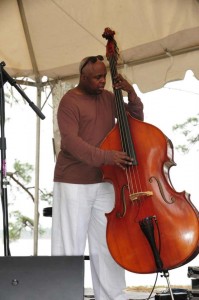 Enjoy the sounds of musicians performing at Waterfront Park, including Cornbred, Three Bean Soup, Lisa Zanghi, Coconut Radio, Lisa Christian, Brent Burns and Roman Street. Performing artists from local dance companies, singing groups and theatre troupes will also entertain during the event.
Let your nose lead you to the delicious foods prepared by culinary artists from Gulf Shores and Orange Beach restaurants including Cobalt, Villagio Grill, Cosmo's Restaurant and Bar, Moe's BarBQ and Shipp's Harbor Grill.
There's a little something for everyone at the Festival of Art including a Kids' Art Alley. The younger art lovers can participate in hands-on activities including:
• Making masks and magic wands
• Rock painting
• Clay art
• Photo frames
• Spool jewelry
• Sand in a bottle
A new feature of the Festival of Art this year is a Bike Village, sponsored by Infinity Bicycles of Orange Beach. If you're choosing this type of transportation, check in at the tent Bike Village and one of the volunteers can assist you.
There is no public parking available at the Festival of Art in Orange Beach, however festival-goers can park at The Wharf and ride a BRATS shuttle to the festival grounds for just $2 per person. Admission to the festival is free.