Why You Should Plan a Teambuilding Retreat
June 29, 2020
Maybe your top team is experiencing a disconnect or you've on-boarded new members, and it's time to get to know each other. Either way, a teambuilding retreat could help bring synergy to your group. Consider a retreat to an offsite location – a new
environment with no interruptions. A teambuilding retreat can improve effectiveness by allowing members off-premise time to get to know each other and bond. A team that has experienced synergy away from the office is more likely to keep it going when they return. Retreats are also an ideal setting for strategic planning without the interruptions of the daily, office grind. Location Your retreat setting can help encourage "blue sky" thinking among your team. Consider a beach destination like Gulf Shores and Orange Beach, Alabama with panoramas of clear water, white sand and, of course, blue sky. Team retreats are best served small in groups of six to 10 members. Book an oversized condo with expansive views and use it for your meetings or as a hospitality suite. Nothing inspires creative thinking like the sights and sounds of the beach.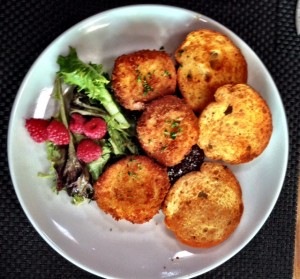 Dining Connect over coastal cuisine. Schedule a team dinner at a Gulf Shores or Orange Beach restaurant with a tucked away event room or overlooking the water. Meals are an ideal time to relax and loosen up, allowing your team to get to know each other on a more personal level.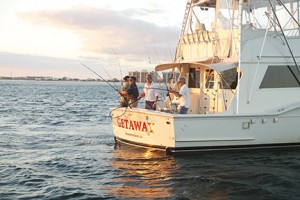 Team Activities Challenge your team to out-of-the-box thinking with unique teambuilding activities. Have you ever played golf with a tennis racquet? You can at some of the Alabama Gulf Coast's championship golf courses as a corporate activity. Schedule an Orange Beach charter fishing trip and award prizes for the most unusual fish caught, biggest fish or even the smallest fish caught. A well-organized retreat can be one of the best investments for your team, allowing them to spend quality time without the day-to-day work pressures. Contact the Gulf Shores and Orange Beach Tourism sales staff for assistance in planning your next retreat on Alabama's white-sand beaches.