Three Easy Ways to Mentor Young Professionals
January 4, 2019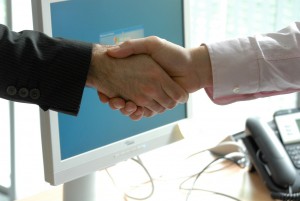 Do you remember when you first began your professional career? Were you energized and excited and ready to take on the world or were you shy and reserved, but had a great business sense? No matter which bucket you fell into, chances are that having a
mentor on your side would have helped ease the transition from student to professional.
In recent years, an increasing number of companies and professional associations are putting more emphasis on mentoring programs for young industry professionals, realizing that a strong foundation builds a better future for both the individual and the company. While some of these programs are formal, pairing a veteran associate with newbie employees during regularly scheduled mentoring times, others are less formal. Below are a few ways you can mentor a new member of your field.
Share Your Experiences. Whether it's how you overcame a problem or conflict or a humorous story about lessons learned, a young professional will appreciate knowing you've been there and done that. Your lessons learned can help better prepare those just starting out in their careers.
Help Set Goals. Oftentimes, professionals get lost in the day-to-day functions of their jobs. Helping a young professional identify goals and set those goals is an important part of mentoring. Not only will it help the novice employee stay focused, but you will also become invested in directing them toward career milestones.
Be an Advocate. When appropriate, advocate for your junior associates. Invite them to sit in on meetings. Not only does this give them valuable face time with other seasoned professionals, but it gives them insight on what to expect in those situations. When the time is right, give them recommendations and recognition.
Why be a mentor and what's in it for you? The satisfaction of seeing a young professional thrive with your help. Do you have ideas on how to make the most of mentoring? Share your thoughts in the comments below.