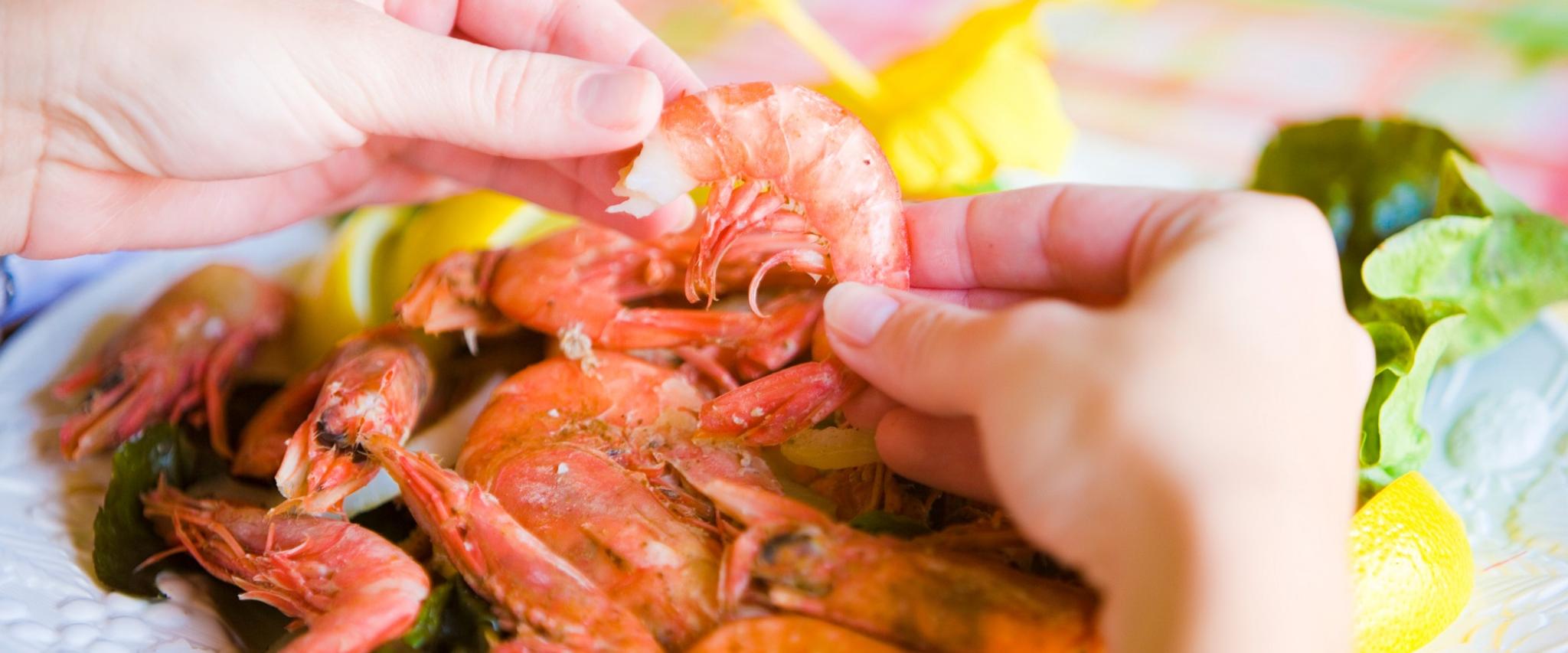 Six Reasons to Attend the 2015 National Shrimp Festival
Combine shrimp, shrimp and more shrimp with some of the best entertainment and arts and crafts exhibits on a picture-perfect backdrop and you have the setting for the 44th Annual National Shrimp Festival.
July 23, 2015
Taking place Oct. 8 to 11, this granddaddy of seafood festivals features more than 80 hours of national, regional and local musical acts. There's so much to see and do, you won't want to miss a single day. The best reasons to join fellow festival lovers in Gulf Shores and Orange Beach?
The food is the star of this multi-faceted event. Approximately 200 pounds of shrimp, donated by National Shrimp Festival sponsors, will be cooked each day by chefs demonstrating this delicious and versatile crustacean that's just as delicious blackened as it is fried, boiled or grilled. Lucky festival-goers will get the opportunity to try these chef-prepared dishes as giveaways. While perusing the musical acts and arts, sample some of the flavor-filled dishes ranging from funnel cakes to fried shrimp to shrimp skewers.
Music has carved out its own niche at this festival. Guests will be treated to a variety of acts ranging from country and rock 'n' roll to blues, Southern rock and zydeco. Another activity this year is the Shrimp Festival Singing for Scholarships competition, modeled after the American Idol competition. Watch up-and-coming singers compete for prizes while enjoying the music stars of tomorrow. Catch the competition Oct. 10 at 10 a.m. on the West Stage.
Another new addition to the 2015 festival, the Outdoor Village brings an exhibit of fishing, hunting and boating activities and vendors.
Who doesn't like to make a great sand sculpture at the beach and possibly win a prize for it? Get your team, gather your tools and be at the beach Oct. 10 from 11 a.m. to 3 p.m. for the Sand Sculpture Contest. All contestants will receive a sand bucket and a shovel, and cash prizes are up for grabs in categories for all ages. Stop at the main information booth for location assistance.
There is an impressive display of fine art in a variety of mediums in the juried art show. By the same token, artists and craftsmen from around the country sell their unique creations at the National Shrimp Festival. It's a great place to score a gift for that hard-to-buy-for person in your life or to treat yourself to something special.
There's something for everyone: the Children's Village, Retail Marketplace and 10K/5K Run make the National Shrimp Festival an event that makes the young and young at heart happy and fullfilled.
October is a great time to be outdoors on the Alabama Gulf Coast. The weather's mild and the beach is beautiful. The National Shrimp Festival serves four days of fun and flavors you only see once a year. Don't miss it!