Golf is Too Hard . . . What?
June 3, 2019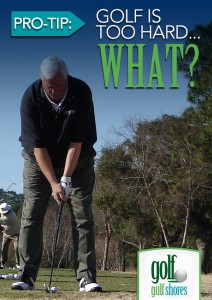 One of the most frustrating and repetitive comments I have been hearing lately is that "golf is too hard." The almost certain lack of instant gratification does not go along well with a society that is now used to having everything at its fingertips.
The game of golf itself is wonderful for those who will embrace the challenge of this great sport. In my 25-plus years of being in the business of golf and coaching golf, I have experienced two types of golfers: the recreational golfer and the competitive golfer. If you fall in the recreational category, you enjoy the game for what it is and are realistic on your time commitment relative to the ups and downs of the game.
Seek to get better. Develop a plan with a PGA coach with a proven track record, and stick to it. Do not expect instant improvement, although at times, depending on your issues, you could see improvement very soon. The coach-student relationship is a two-way street, so try to find a coach you can communicate with and improve with. Then you will have a wonderful journey in this great game of a lifetime!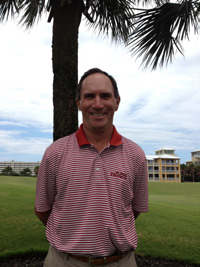 Rea Schuessler, PGA
Gulf Shores Golf Academy
Director of Instruction
AimPoint Express Certified Instructor
US Kids Certified Instructor
251-978-1625