Be an RFP'er, Not a DIY'er
December 21, 2015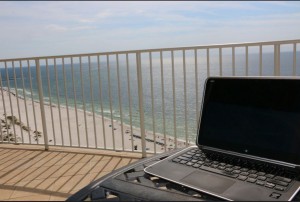 One easy way to reduce stress in planning your beach meeting on Alabama's white-sand beaches is by submitting a request for proposal, also known as an RFP. With a team of experts behind the wheel, the sales team at Gulf Shores & Orange Beach Tourism brings years of experience to event planning. It's a no-brainer to combine your needs with our abilities. Let us suggest three reasons to leave the DIY'ing to the birds:
One-stop Shop. Whether you're looking for a meeting venue or a restaurant for an after-hours dinner, our staff can provide the selections that meet your needs. There's no need for you to contact individual venues. We can do that for you and save you both time and resources.
Site Visits. Once you've submitted your RFP and our staff has found appropriate facilities, we can arrange a site visit to inspect your potential venues.
Hassle-free Meeting. Our experienced sales team's services go beyond the RFP. Our staff can assist with event marketing by providing photography and local media lists and even help you make connections for planning teambuilding activities.
How have you benefited from RFP'ing rather than DIY'ing? Let us know in the comment section below.