Foodies, Revelers and Art Enthusiasts Have an Exciting Beach Season Ahead for 2016
Gulf Shores & Orange Beach
December 30, 2015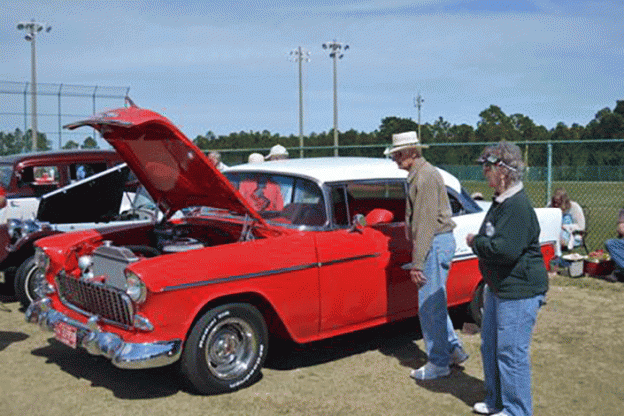 No matter the time of year, there's always something happening on the Alabama Gulf Coast. Festivals and events of all kinds will fill the calendar in 2016, including events for foodies, music lovers and art enthusiasts. If you're planning a winter or early spring beach vacation, mark your calendar for these fun events that are suitable for the entire family.
Mardi Gras is an entire season of fun on the Alabama Gulf Coast. With the birthplace of Carnival just a short drive away in Mobile, Alabama, Gulf Shores and Orange Beach have their share of festivities, including parades and balls. Parades begin as early as Jan. 9 and end on Fat Tuesday, Feb. 9. For Mardi Gras festivities, visit our calendar.
The 22nd Annual Super Chili Bowl Cook Off is slated for Feb. 6 at Flora-Bama. Teams dress up to show their team spirit for their favorite Super Bowl team. Proceeds benefit the American Cancer Society and Relay For Life. The event begins at 10 a.m. on Super Bowl Saturday.
Come tie the knot, again, at the 8th Annual Tropical Re-Union Wedding Vow Renewal Ceremony on Feb. 13 at 11 a.m. at LuLu's in Gulf Shores. Participants are treated to a complimentary champagne toast, wedding cake and flowers for the brides.
Seafood lovers and car enthusiasts alike will feel at home at the 24th Annual Orange Beach Seafood Festival and Car Show on Feb. 27, from 10 a.m. to 4 p.m. The annual event is spearheaded by the Orange Beach Sports Association and proceeds are used to purchase uniforms, equipment, insurance and other sports-related activities in the Orange Beach community. The festival is a full day of food, arts and crafts, and live music. The car show features antique, classic and muscle cars. The festival's Kids Zone features a climbing wall, inflatables and a children's performance pavilion.
The Gulf Coast Arts Alliance will host the Waterway Village Festival of Art on March 5 and 6, from 10 a.m. to 5 p.m. With a scenic backdrop of the Intracoastal Canal, festival-goers will enjoy fine art, live music, performing arts and local cuisine.
To stay up to date on the latest Gulf Shores and Orange Beach events in 2016, subscribe to the monthly eTidings newsletter.
You can also check the calendar of events on our website.