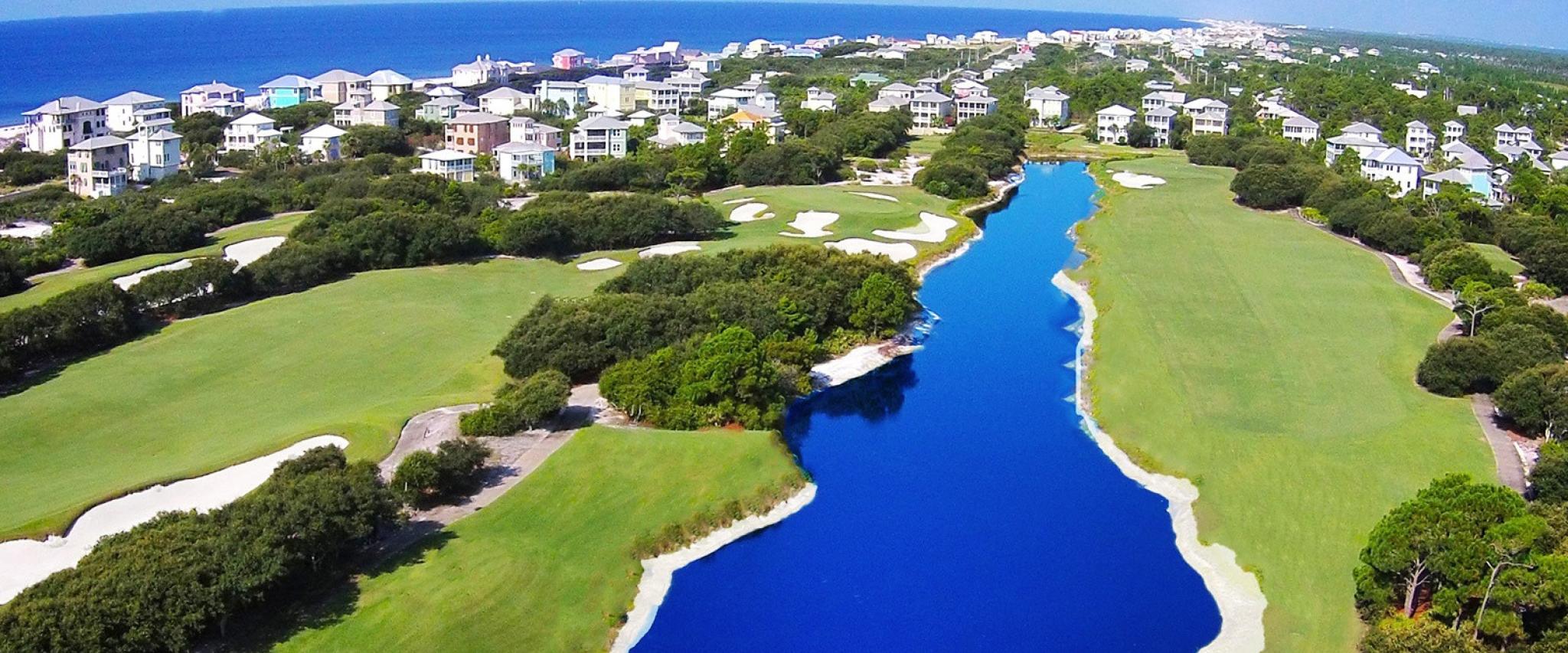 Best Reviews of Golf Courses on the Alabama Gulf Coast
Why do golfers come back to the Alabama Gulf Coast year after year?
January 5, 2016
For the dining, accommodations, and of course, the GOLF! We've taken a few of the reviews from golfers who vacationed on the Gulf Coast, and compiled them into one convenient place for you.
Craft Farms Golf Resort  Cypress Bend and Cotton Creek Courses
My wife and I have recently retired to Gulf Shores and have been looking for a new golf home - Several of my neighbors said we had to visit Craft Farms - Over the past two weeks we have played there 3 times and we could not be more delighted with the entire operation - Both courses are phenomenal in terms of conditions. Lunch service was outstanding and the food was really good - Every employee we came into contact with was very focused on making your play the most enjoyable - From bag drop off to going home - You get what you pay for and much more! –Jimmy, TripAdvisor
To the staff of Craft Farms,  Just a short note to thank you for such a great time golfing on your course. My friend, his son, my son and I golfed on Cypress Bend when on vacation. Your staff went above and beyond any expectations we had. They were as a group the most accommodating people we have met on or off any golf course. The four of us will remember this for many years. Thanks to your staff for adding a super time to our already fantastic vacation to your area. –Ann
Rock Creek Golf Course was a surprise to me. Someone else made the recommendation, but it was on the money. It's an excellent design, with elevation changes that one doesn't expect so close to the gulf. –TripAdvisor
Our group played 7 courses on our golf outing. Of the 7 this was my favorite. Beautiful layout with tree lined fairways, rolling hills, and an upscale community with homes adjacent to the course. Course was fair, rewarding good shots and providing bailout areas around the greens for errant shots. –Dennis, TripAdvisor
Peninsula Golf and Racquet Club
Our group played 5 different courses over the week and the Peninsula was by far my favorite. Firm fairways, challenging layout, and beautifully manicured greens. Great place to play and excellent customer service. The staff goes out of their way to make sure you have a pleasant experience. –Dennis, TX
Three 9 hole courses. Marshall does excellent job in advising and schedules. Never was pushed by a group behind us and did not have to wait on anyone ahead. This was on a busy Monday schedule too. Greens are good as any I have played. 5 levels of tee boxes. Even the cart paths have the grass edged on them. Some water but lots of sand that requires some accurate shots. Highly recommend. Prices the 1st week of August 2015 were $99 early and $79 after 11AM plus tax. This is 2nd year in a row I have played at this course while in area on vacation. It's my #1 pick of courses so if I only get in 1 round, it will be the Peninsula. –TripAdvisor review
We loved kiva dunes so much we moved down here permanently. The golf course is stunning! The beach is so quiet and peaceful. Everyone that has come to visit falls in love with this amazing place. –Robin
I had the opportunity to play Kiva and I will definitely be a repeat customer. Incredible Course and Incredible staff!! Keep up the great work guys. Also as a bonus when you play this course you sometimes get an airshow from the Blue Angels for free. –Austin, Facebook
TimberCreek is the best between Mississippi and Florida for a value experience on a good golf course. Coupled with a friendly staff and a very good pro shop, this place gets way too much of my money. –TripAdvisor review
Good golf here. Very nice staff and an excellent practice/warm up area. Don't miss the grill. The staff there is even friendlier than in the Pro Shop. Speaking of the Pro Shop, this one is fully stocked and there are often many specials. I go there a lot and pass by other golf courses to get there. –TripAdvisor review
Lost Key Golf Club Never Fails to impress! The Staff was a pleasure to deal with from the Cart guy, the Pro Shop staff to the Starter! The Course Was in Spectacular shape! Just 5 minutes from our Beach Front Condo! Will always return here when in this area!  –TripAdvisor Review
I take the annual guy golf trip to Orange Beach and play this course every trip...it is a must. The course is beyond scenic, and is kept in top condition. The greens putt great and the fairways are outstanding.  –TripAdvisor review
What an amazing place! I'm down here for vacation looking for a place I don't have to go bankrupt to play! This course is everything I could ask for and more! Beautiful course and amazing greens! Even got to meet the GM and personally thank him for our experience! If ur looking for a great/hard course to play and are trying to watch ur wallet....this course is exactly what u need! Challenging yet beautiful...a golfers dream! –Zach, Facebook
I have played at this course for years and it is the best course for the value in the Gulf Coast! –Eric
We hope to see you this year on one or all of these Gulf Shores Golf courses.