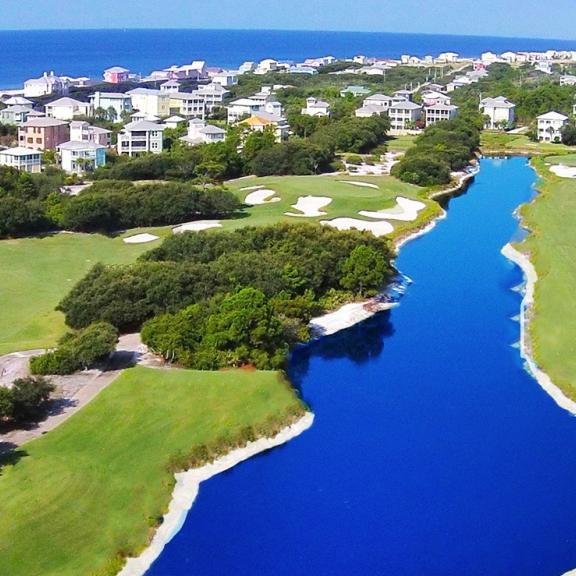 Best Reviews of Golf Courses on the Alabama Gulf Coast
Why do golfers come back to the Alabama Gulf Coast year after year?
July 20, 2019
We loved kiva dunes so much we moved down here permanently. The golf course is stunning! The beach is so quiet and peaceful. Everyone that has come to visit falls in love with this amazing place. –Robin
I had the opportunity to play Kiva and I will definitely be a repeat customer. Incredible Course and Incredible staff!! Keep up the great work guys. Also as a bonus when you play this course you sometimes get an airshow from the Blue Angels for free. –Austin, Facebook
TimberCreek is the best between Mississippi and Florida for a value experience on a good golf course. Coupled with a friendly staff and a very good pro shop, this place gets way too much of my money. –TripAdvisor review
Good golf here. Very nice staff and an excellent practice/warm up area. Don't miss the grill. The staff there is even friendlier than in the Pro Shop. Speaking of the Pro Shop, this one is fully stocked and there are often many specials. I go there a lot and pass by other golf courses to get there. –TripAdvisor review
Lost Key Golf Club Never Fails to impress! The Staff was a pleasure to deal with from the Cart guy, the Pro Shop staff to the Starter! The Course Was in Spectacular shape! Just 5 minutes from our Beach Front Condo! Will always return here when in this area!  –TripAdvisor Review
I take the annual guy golf trip to Orange Beach and play this course every trip...it is a must. The course is beyond scenic, and is kept in top condition. The greens putt great and the fairways are outstanding.  –TripAdvisor review
What an amazing place! I'm down here for vacation looking for a place I don't have to go bankrupt to play! This course is everything I could ask for and more! Beautiful course and amazing greens! Even got to meet the GM and personally thank him for our experience! If ur looking for a great/hard course to play and are trying to watch ur wallet....this course is exactly what u need! Challenging yet beautiful...a golfers dream! –Zach, Facebook
I have played at this course for years and it is the best course for the value in the Gulf Coast! –Eric
We hope to see you this year on one or all of these Gulf Shores Golf courses.