Get Your Family Hooked on Spring Break Fishing
February 11, 2021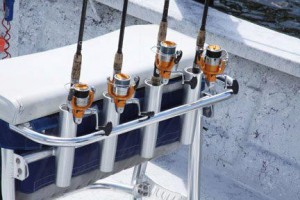 Spending spring break in Gulf Shores and Orange Beach is a good opportunity to have some together time on the water. If you have a fishing pole in your hand, it's even better!
A half-day trip on a party boat would be the perfect way to introduce offshore fishing to the kids. A party boat refers to a shared-expense charter fishing trip. Your family will be able to share the fun with numerous other passengers, possibly as many as 30 or 40 on one of the larger boats. Imagine the fun and excitement of the first catch, even if it is just the first catch of the spring.
An experienced charter captain and deck hands can give you tips on introducing first-timers to the joys of fishing, as well as making sure the experienced anglers in the group have a great time.
Check with Gulf Shores and Orange Beach charter captains for an fun, family spring break fishing experience.