Why You Should Utilize a CVB's Services
February 23, 2016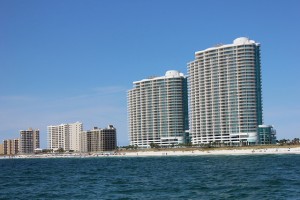 Meeting planners depend on the expert advice of a destination's convention and visitors bureau or tourism organization. When planning an event from a distance, it's vital to have a "boots on the ground" approach. However, when the planner is hundreds of miles away, that isn't always possible. That's where the Gulf Shores & Orange Beach Tourism sales team comes into the picture. There's much more to an on-the-ground presence than gathering venue prospects and proposals.
Expert Destination Knowledge. The sales team has in-depth knowledge when it comes to the flow of Gulf Shores and Orange Beach, including major events, road closures, the best dates for the best rates, shoulder seasons and renovated venues. This means meeting planners get the advantage of insider knowledge and information.
Strategic Planning. Planning events and meetings is a time-consuming process. When you fully utilize a CVB or tourism agency, you are being a conservator of your time. With a limited number of hours in the day, you can focus on planning duties that don't require a boots-on-the-ground presence. The sales team at Gulf Shores & Orange Beach Tourism routinely assists planners from start to finish, including the RFP process, acting as a point of contact, site inspection, assistance with meeting promotion, and providing options for team-building activities and spouse programs.
Why should meeting planners utilize the services a CVB or tourism agency offers? If the reasons listed above aren't enough, consider these services are free to meeting planners. You get the added benefit of a virtual, on-location team member without the added cost. CVBs are funded through occupancy taxes and exist for the purpose of increasing tourism. Using the services offered by the sales team at Gulf Shores & Orange Beach Tourism is a win/win for everyone.