Why a Golf Vacation Isn't Just for Men
February 24, 2016
It's a VACATION
Golf is just one component of a golf vacation. While it's a blast to tour the picturesque courses of the Gulf, it's only one piece of the vacation puzzle. The Alabama Gulf Coast is known for its 32 miles of white-sand beach, expansive shopping, world-class accommodations, exquisite restaurants, and nightlife. Up for some adventure? Water sports are a huge hit here. Try out some dolphin cruises, jet skiing, parasailing and boating to get your blood pumping.
It's a c
hance to bond with your girlfriends
Golf is a great opportunity for uninterrupted quality time with your girlfriends on the golf course. Have a glass of wine or two, hit some golf balls in the warm sunshine, and catch up with great friends. How does that sound? The bonding continues after your round with a night out on the town or maybe an evening on the beach house, condo or hotel balcony recapping your day's highlights.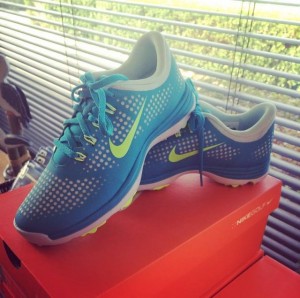 Buy some swag
Golf swag is so fun to buy! From the brightly colored golf skirts, balls and bags to the shoes, hats and glasses, you will be looking stylish on the course this spring. Even some big-name brands such as Kate Spade are getting into the golf business, offering cute golf accessories so you can always look your best. Be sure to check out any of the fully stocked Gulf Shores golf shops while on your golf vacation.