Why a Gulf Shores Golf Vacation Has Real Flavor
August 19, 2019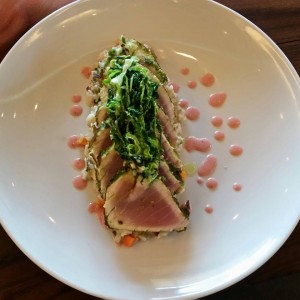 One of the unique characteristics of a Gulf Shores golf vacation is the great food! The Gulf Shores and Orange Beach area has been a popular destination for both golfers and food bloggers for some time now. Bloggers rave about the locally sourced ingredients used to create culinary masterpieces along the Alabama Gulf Coast. Some of our favorites?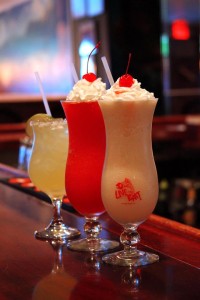 Live Bait Food & Spirits When you are looking for a dive bar and restaurant, Live Bait is the locals' choice! Seafood nachos, oysters Rockefeller, and blackened gator are a few of the locally sourced entrees available on their menu. Also on the menu are their infamous Live Bait burgers, local Gulf shrimp, and homemade cocktail concoctions! Live Bait is also known for their extremely long happy hour, with drink specials from 11 a.m. until 4 p.m. daily!    
Tacky Jacks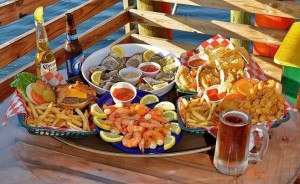 Do you like food with a view? Tacky Jacks is a great joint! The cool seaside restaurant paired with live entertainment, fresh local seafood, and the best bushwackers on the island make this place a local and guest favorite. The menu at Tacky Jacks is anything but boring, with flavor profiles that will excite your taste buds with items such as firecracker shrimp, crab claws, and shrimp and grits. The best part? There are THREE locations to choose from - Gulf Shores, Orange Beach and Fort Morgan - so no matter where you are staying or playing, you are always close to Tacky Jacks!
Cobalt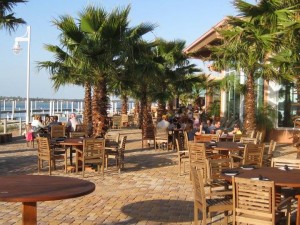 The contemporary coastal cuisine at Cobalt has created a huge buzz in Orange Beach. The authentic dishes, three kitchens, and prime location under the Perdido Pass bridge keep tourists and locals coming back year after year. The Bayou La Batre Crab Claws, oysters six ways, burgers, pastas, sandwiches, and every seafood item you can imagine round out this expansive menu.   Cosmo's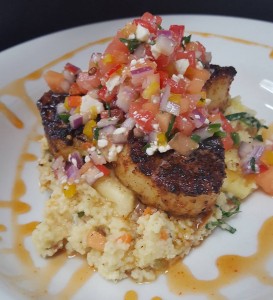 Bring your family, friends and dogs (yes, dogs are welcome) to Cosmo's during your next golf vacation. Cosmo's is serving up everything from sushi and hand-cut steaks to local seafood and pastas. They pride themselves on being "far from ordinary," throwing interesting curveballs to classic dishes such as their award-winning Banana Leaf Wrapped Fish. Also on the must-try list is the chicken roulade wrapped in bacon, the sesame seared tuna salad, and their not-so-traditional crab cakes.