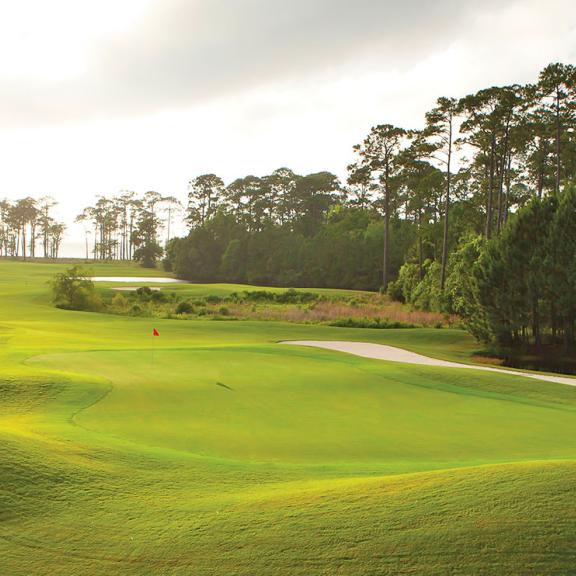 Play a Quick Nine in the Afternoon
Schedule in time on the greens when you're not having time on the sand.
April 30, 2019
Busy work schedules can make leisure time hard to come by. Research has shown the average American spends 87 percent of their time in enclosed buildings and six percent of their time in vehicles, for a whopping 93 percent of their lives. Maybe it's time to evaluate all that indoor living and find ways to incorporate fresh air and the great outdoors into everyday life. Escape the office a few hours early and head out for a quick nine on your favorite Gulf Shores golf course. Or, if you're on vacation, schedule in time on the greens when you're not having time on the sand. In a time-crunched world, it can be tough to come by the extra time to tee off, but that's where nine holes comes in to play. With a quick pace of play, swinging away on nine can help you enjoy the game in less time. For those with a fast-paced life, it's just the right amount of time to wind down, relax, take in the scenery and enjoy friendly competition among co-workers, family and golf buddies.
Better yet, you'll find discounted rates available at Gulf Shores golf courses when you tee off in the afternoon, typically after 1 p.m. Enjoy lunch at an onsite restaurant or clubhouse as you fuel up before hitting the greens and putting away your afternoon in the fresh beach air. Find the latest golf packages and deals on our website, as well as a directory of courses on the Alabama Gulf Coast.