What's Hot in 2017 on Alabama's Beaches
December 15, 2016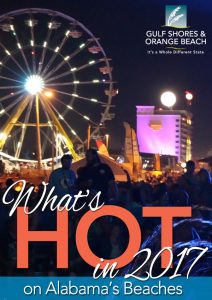 No matter the season, 2017 is going to be filled hot events on the Alabama Gulf Coast. From Mardi Gras in January and February to Hangout Music Festival in May and all the way to the Frank Brown International Songwriters Festival in November, there's a year full of festivals, food and fun. These are just a few of the events slated for the year. Check the calendar of events often for the latest happenings that fit your interests and vacation style.
Jan. 28-Feb. 28: Mardi Gras
The season of carnival takes center stage in early 2017 with parades and balls.
March 11-12: 43rd Annual Festival of Art
Celebrate local and regional artists, including performing arts and fine arts. There will also be a kid's art alley and culinary arts.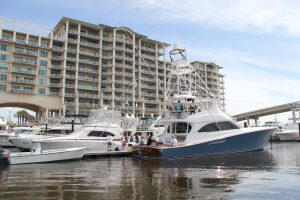 March 23-26:
2017 Wharf Boat and Yacht Show
Find your next boat or just browse at the largest in-water display of boats on the upper Gulf Coast.
April 15: 2017 Waterway Village Zydeco & Crawfish Festival
We'll be boiling up beaucoup fun with zydeco music and a heaping helping of crawfish in Gulf Shores.
May 13: Orange Beach Wine Festival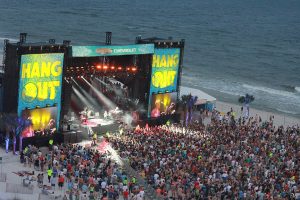 More than 120 wines will be showcased at the annual event. There will also be live music and bay cruises.
May 19-21: Hangout Music Festival
Watch your favorite bands perform at this three-day music festival directly on the beaches of Gulf Shores.
Sept. 14-16: The Wharf Uncorked Wine & Culinary Event
This three-day event combines creative cuisine tastings with sampling of delicious wines and live entertainment.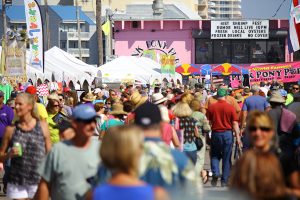 Oct. 12-15: 46th Annual National Shrimp Festival
Enjoy more than 80 hours of musical entertainment, hundreds of arts and crafts vendors and, of course, shrimp!
Nov. 3-4: 10th Annual Oyster Cook Off and Craft Beer Weekend at The Hangout
See top chefs compete for bragging rights and sample some of the best oyster creations in the country.
Nov. 4-12: 33rd Annual Frank Brown International Songwriters Festival
Grammy-winning songwriters converge on the Alabama Gulf Coast for eight days of live music.