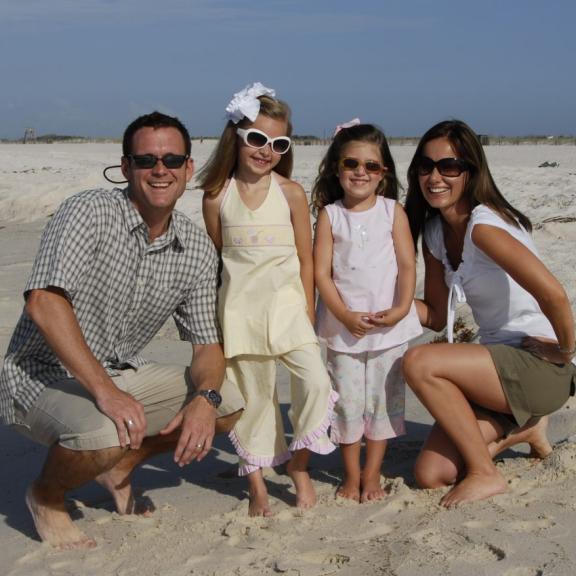 Complete a Picture-Perfect Vacation with Beach Portraits
You've seen them on Christmas cards, postcards and on social media. One may be on your refrigerator right now.
August 5, 2020
It's that photo of your friend and their family beautifully posed on the sugar-white sand beaches of the Alabama Gulf Coast, a perfect combination of dunes, sea oats and just the right lighting, courtesy of the setting sun.
This year, capture your own special memories with a family beach portrait session during your Gulf Shores and Orange Beach vacation.
if you feel your photography skills are good enough for Instagram posts, but not the portrait above your mantel, consider using a professional beach photographer to capture your family's smiles. A pro can recommend the best locations, offer clothing suggestions and schedule session times to take advantage of golden sunlight.
Of course, you'll want to capture every moment of your Gulf Shores vacation in your own pictures. Shoot your own share-worthy photos with these tips.
Get the best shots by making sure the kids and other family members are facing the sun whenever possible. This will highlight their beaming faces even more and avoid shadows caused by backlighting.
You've got the perfect backdrop for your photos: Beautiful beaches. Try shooting from different angles to ensure you get the best shot.
Zoom in to capture that intense look the kids have building sandcastles or playing with toys in the sand. Catch the waves splashing around dad as he clowns around in the surf. Close-up shots allow you to really capture those memories. Get inspired for your beach photography session by flipping through the Gulf Shores and Orange Beach Vacation Guide. Download it online and start jotting down ideas for your family's perfect beach portrait.