Bleisure Travel Makes the Most of Destination Meetings
Gulf Shores & Orange Beach
March 19, 2017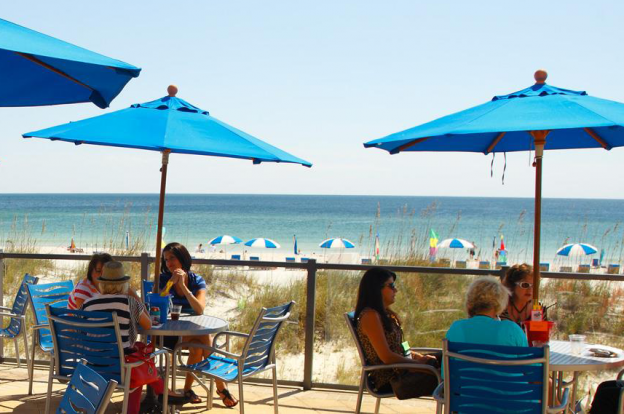 The days of attendees sitting in windowless conference rooms for hours on end is a thing of the past. And if you find a place where it isn't, we doubt it ranks as a top spot for those you hope to attract to your meeting. What is becoming a priority for many is a destination attendees can convert into a workation – the combination of a work trip and a vacation – to make the most of their time.
Also known as bleisure travel, this increasingly popular segment of travel has taken hold in the meetings industry. Along with the help of convention and visitors bureaus such asGulf Shores & Orange Beach Tourism, planners who hope to increase their attendance numbers are embracing bleisure meeting planning. Bleisure is a blend of business and leisure travel, giving attendees the opportunity to network, learn, experience and relax. In a 2015 trend report by Skift, 60 percent of travelers say they've taken bleisure trips, usually adding two vacation days to a work trip.
Bleisure travel challenges planners to balance the work and play elements of a conference. Planners must offer enough meat and potatoes to justify the expense to CEOs, while integrating enough dessert to keep attendees interested and entertained. This means both during and after a conference. During a conference, planners are incorporating more activity-focused networking opportunities to add value to their events. It's also becoming the norm to add pre- and post-conference activities and lodging options. In some cases, extending group rates on lodging beyond the conference dates invites attendees to rest and recuperate. Work with your CVB's group sales team to learn about available options.
Work is a part of travel for many professionals. Recognizing the need to make it enjoyable will allow conference attendees to be more relaxed, focused, and even more present in your event. Learn more about planning for bleisure travel with the sales team at Gulf Shores & Orange Beach Tourism.