A Mom's Guide to a Day on the Alabama Gulf Coast
My family is usually my primary reason for travel, but they aren't always my only reason for travel.
August 1, 2017
One of the things I love the most about Alabama's beautiful Gulf Coast is its appeal to families. Earlier this year, I visited Gulf Shores and Orange Beach with some girlfriends, and thoroughly enjoyed my stay. Traveling without family means making different plans and being able to focus only on what Mom wants for a change. This is my guide to a mom's day on the Alabama Gulf Coast.
Start the Day off Right – I can't start my day without breakfast. It's one of my favorite meals of the day, and I can't really get myself going without it. On my most recent trip, I was delighted to find the Ruby Slipper Cafe had opened recently in Orange Beach. I ate at the original restaurant in New Orleans earlier this year, and I was happy to discover the menu and the service to be much the same at the Orange Beach location. Another breakfast spot I love is Bill's by the Beach. I'm getting hungry right now just thinking about their Bananas Foster pancakes!
Lounge and Relax – After breakfast, most moms just want to relax under an umbrella with a good book and a cocktail. Both of those desires can be accomplished on the Gulf Coast's beautiful beaches. Having the option of the beach or pool is a huge plus for me. If I'm not feeling like putting my toes in the sand, I'll head over to The Beach Club and treat myself to a day of pampering at their spa.
Afternoon Fun – Feeling refreshed and relaxed during the heat of the day, I like to spend the afternoon shopping. The Wharf is a premier destination for shopping, dining and entertainment, and there are plenty of places to satisfy each interest. I find it hard to say no to outlet shopping and, thankfully, the Tanger Outlets in Foley aren't far away. Of course, there's always the nostalgic souvenir shops like Alvin's Island and Souvenir City to pop into. What would a good beach be without those icons of my youth?
Evening Entertainment – Rounding out my day with another good meal is a piece of cake on the Gulf Coast. There are so many good restaurants to choose from! One of my favorite new discoveries is Nolan's Restaurant and Lounge. Their in-house band, Midnight Confessions, provides nightly music and entertainment, and their crab cakes are out of this world! I would also never turn down a dinner invitation to Cobalt the Restaurant, especially if I get to sit outside and enjoy the view. A unique end to Mom's day would be to take a dolphin cruise. Cruising around the bay looking for dolphins is fun and peaceful, and isn't something you can do everywhere.
Moms, enjoy your summer vacations with your family, but don't hesitate to come back to the Gulf Coast for your own weekend getaway. Recharge those batteries and find out just how relaxing a day at the beach can really be!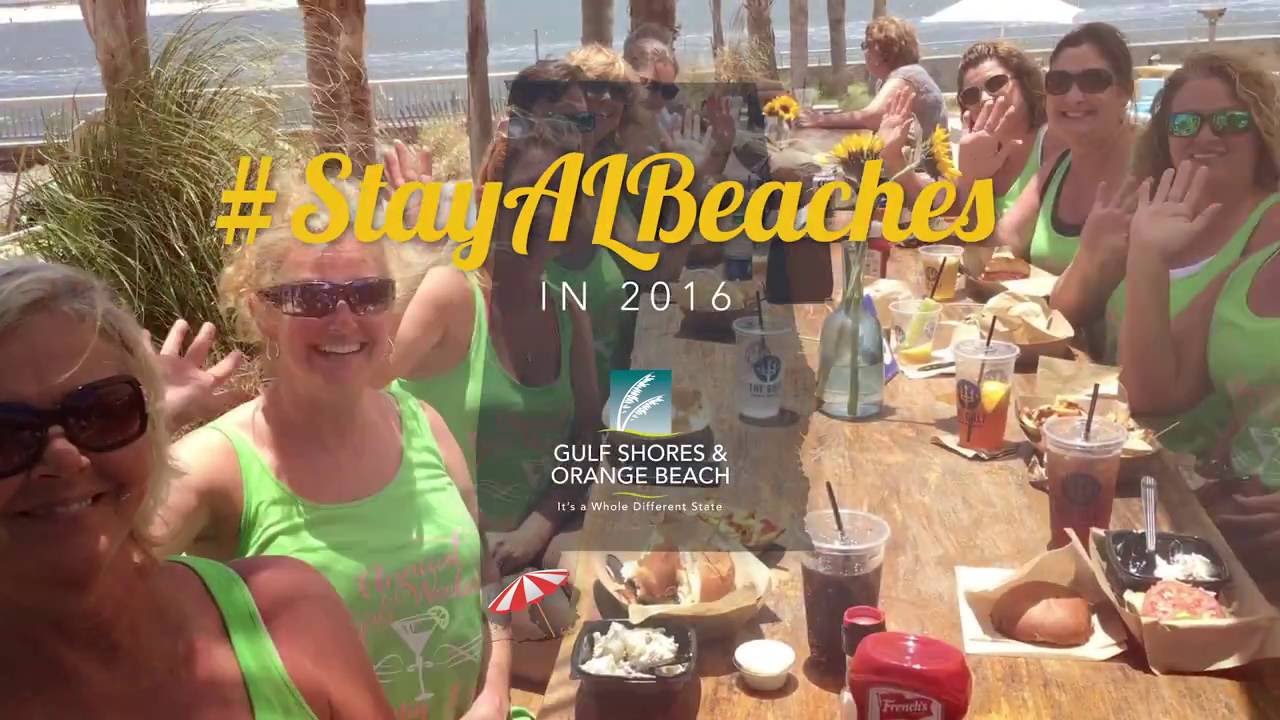 A Girlfriends Beach Getaway to Gulf Shores & Orange Beach, AL