Become a 2018 Sports Sponsor
December 13, 2017
Are you considering becoming a sponsor of the Gulf Shores & Orange Beach Sports Commission for the 2018 sports season? When you decide to team up with us, you'll be helping our team and we'll help your business with online and print promotion. Sponsorship levels include Diamond, Platinum, Gold, Silver, Bronze and Champion.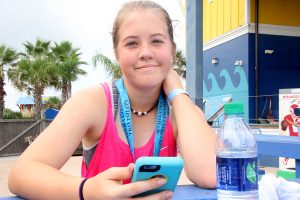 Throughout the year, each level offers a variety of incentives, with a Diamond sponsorship bringing the most promotion to your business. Without our valued sponsors on all levels, we could not do what we do. Our sponsors get the added benefit of exposure to our social media audience of more than 10,000 fans and followers on Facebook, Twitter, Instagram and Pinterest. When we post about your business – whether lodging, dining, shopping or attraction – an image or your logo is attached.
Business mentions are included in blogs and email newsletters, as well as represented at sporting events. Many events draw a large crowd to the beach, and sponsorship puts you in front of them. Coupons and discounts can also be put directly in the hands of the athletes and families via welcome packets. This will further encourage them to support your business while in town for a sporting event. Your support also assists Gulf Shores & Orange Beach Sports Commission in bringing events to the beautiful Alabama Gulf Coast. For more information on how to become a 2018 sponsor and a most valuable player on our team, contact the Gulf Shores & Orange Beach Sports Commission at 800-982-8562. Are you ready to partner with us?