Explore Three Historic Forts near Gulf Shores, Orange Beach
Do you think you have to be a history lover to enjoy a day (or two or three) exploring military forts along the Alabama Gulf Coast? Think again.
December 21, 2017
If you're any of these folks, exploring a fort will be the perfect way to spend the day.
Photogs. Photographers will be in their element at one of the Gulf Coast's military forts. The forts are filled with centuries-old ruins and artifacts, both of which make great photo ops.
Kids. Their imaginations can run wild as they run from canon to canon or interact with guides in period clothing.
Homeschool families. This one is really a given, but why not combine a beach vacation with a history lesson?
Outdoor lovers. Take in the fresh air while walking the barracks at Fort Morgan or one of the other historic installations in the area.
Nature lovers. Did you know Fort Morgan and Fort Gaines are actually great spots for birdwatching? Hundreds of species of birds stop over during their spring and fall migrations.
Now that you know WHO will enjoy exploring the Gulf Coast's military history and WHY, learn WHERE you can while away the day. Fort Morgan, Fort Gaines and Fort Conde are all within a short drive from the heart of Gulf Shores and Orange Beach.
Fort Morgan – Fort Morgan was completed in 1834 to better protect the country's coastlines and protect the port of Mobile. Fort Morgan was a main player in the Battle of Mobile Bay in 1864. If you've ever heard the famous quote "Damn the torpedoes! Full speed ahead!" you're already familiar with this historic fort. It is believed Union Admiral David Farragut made this declaration. The fort was designated a historic landmark in 1960.
Fort Gaines – After touring Fort Morgan, hop aboard the Mobile Bay Ferry for the short trip to Dauphin Island. Here you'll find the Fort Gaines Historic Site. The fort is open daily for discovering three centuries of history, and a visit to the blacksmith is a must.
Fort Conde – A quick trip to Mobile will find you at Fort Conde, also known as The Fort of Colonial Mobile. Today, Fort Conde is a bustling area of live action re-enactments and tours, allowing personal interactions with soldiers, craftsmen and even pirates. Head to the shooting gallery, then take advantage of a museum tour. While here, you'll learn that Fort Conde guarded Mobile for nearly 100 years and was built by the French to defend against British or Spanish attack.
Spend a few days exploring all three forts. Also consider adding a stop at the USS Alabama Battleship Memorial Park, just a few minutes by car from Fort Conde. This retired battleship is the recipient of nine WWII Battle Stars and was known as the "Mighty A" during its service during the 1940s.
For more information on museums and other attractions that give an insider's view of the area's military history, visit the museum directory.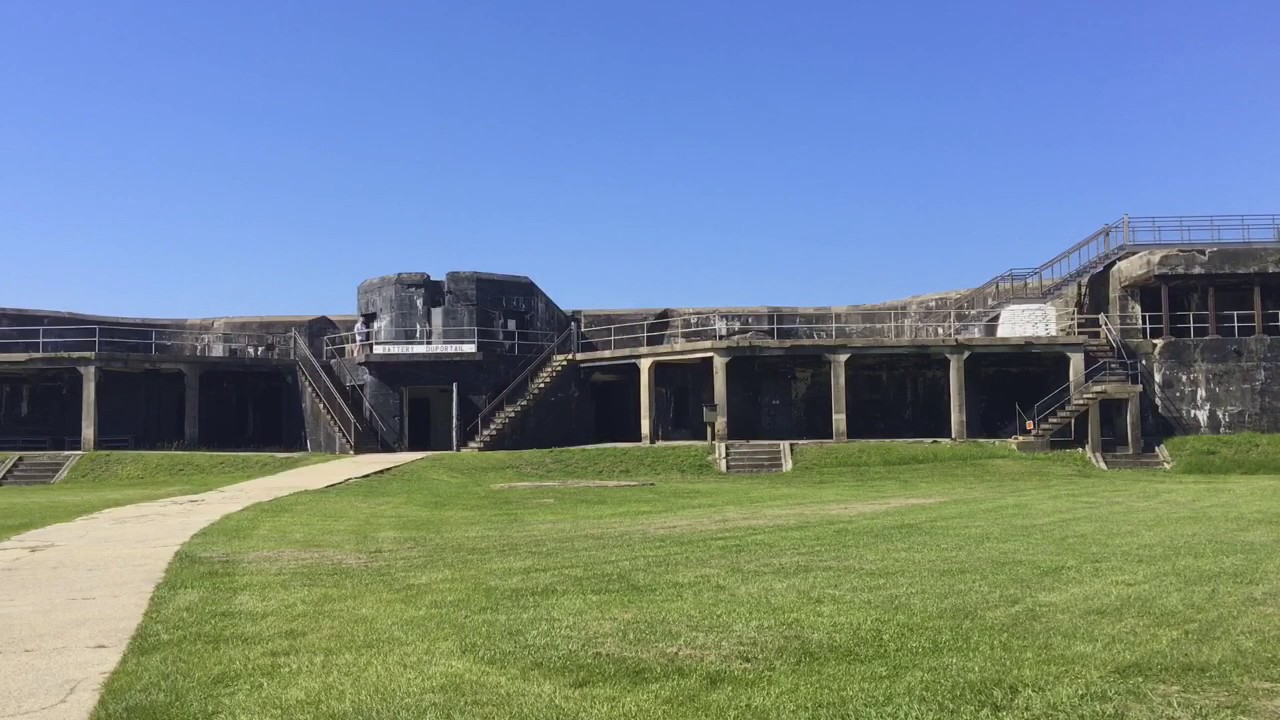 Visit Fort Morgan in Gulf Shores, Alabama!