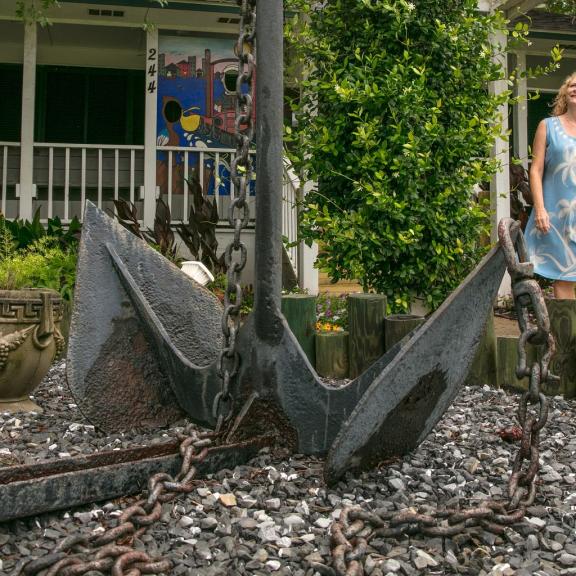 The History Of Alabama's Gulf Coast
Gulf Shores & Orange Beach
February 14, 2023
History buffs will love discovering the origins of the Gulf Coast, including Native American museums, antebellum mansions, military forts, maritime and railroad museums, and much more.
Fort Morgan
Imagine when the thundering booms of cannons protected the turquoise waterways at Historic Fort Morgan. And the shouts of Admiral David Farragut, "Damn the torpedoes. Full speed ahead!" as he led his troops into battle. 
While in Fort Morgan, take the ferry to Dauphin Island and check out Fort Gains Historic Site. The ramparts of this significant battlefield have guarded Mobile Bay for over 150 years, as the site is home to one of the Civil War's most iconic naval conflicts.
Mobile
A trip to Mobile will bring you to two impressive museums that capture the culture and history of the port city. The History Museum of Mobile holds over 90,000 artifacts related to the city's history, including baseball, Mardi Gras, shipbuilding, and rotating exhibits. Down the road, you'll find the Mobile Carnival Museum, which allows visitors to discover the rich history and traditions of Mardi Gras in its birth city of Mobile. 
Catch a tour of the Swift-Coles Historic Home. Here, you might encounter a ghost or two while roaming the post-Civil War grounds surrounded by beautiful live oaks, azaleas, and magnolias. 
While in the area, drive the impressive Mobile Bay Civil War Trail that stretches from the Gulf of Mexico to north Mobile County.
Pensacola
Tour the world's largest naval aviation museum at the National Museum of Naval Aviation in Pensacola. Explore more than 150 beautifully restored, one-of-a-kind aircraft representing Navy, Marine Corps and Coast Guard Aviation. You'll want to stay all day because there is so much to see and do. While there, catch the Blue Angels soaring into the sky, performing awe-inspiring feats at one of their practices. Currently, only Department of Defense cardholders may enter the museum.
With so much of the past to discover, you'll want to see it all and enjoy the beautiful beaches too. Plan your Gulf Coast history tour today!