Volleyball Hits the Alabama Gulf Coast
December 26, 2018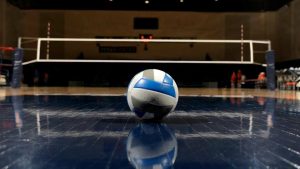 Do you know the difference between indoor volleyball and beach volleyball? The sandy outdoor court size is smaller than that of an indoor hard court. Beach volleyballs are softer, lighter, and a bit bigger than indoor balls, allowing them to float more in the air. The indoor balls are made of leather – these heavier balls are better for both speed and power. Beach volleyball is typically played with doubles, while indoor volleyball is played with six players per side.
The Alabama Gulf Coast is preparing to serve up skills and thrills for both forms of the game in 2018. Mark your calendars now for these volleyball events currently listed on our sports schedule: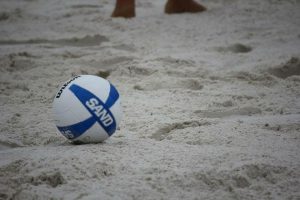 2019 26th Annual Gulf Coast Classic Volleyball Tournament: On February 16 and 17, check out club volleyball action from 7 a.m. until 4 p.m. Teams from across the Southeast will be competing to win the championship title at the Gulf Shores High School. For more information, call 251-609-3191.
2019 Southeast Regional Beach Volleyball Tournament 'Beach Wars in Gulf Shores': On February 23 and 24, players will dig, spike and jump their way to victory on the Gulf Shores public beach. Don't miss these athletes in action as they battle it out on the sand from 8 a.m. until 4 p.m. each day. Details are available by calling 251-979-4287.
2019 The March to May Collegiate Beach Volleyball Tournament: On March 8 through 10, a Collegiate Beach Volleyball Tournament will take place at Gulf Place in Gulf Shores, AL. The action is scheduled for 8 a.m.–5 p.m. Call 251-968-8719 for more info.