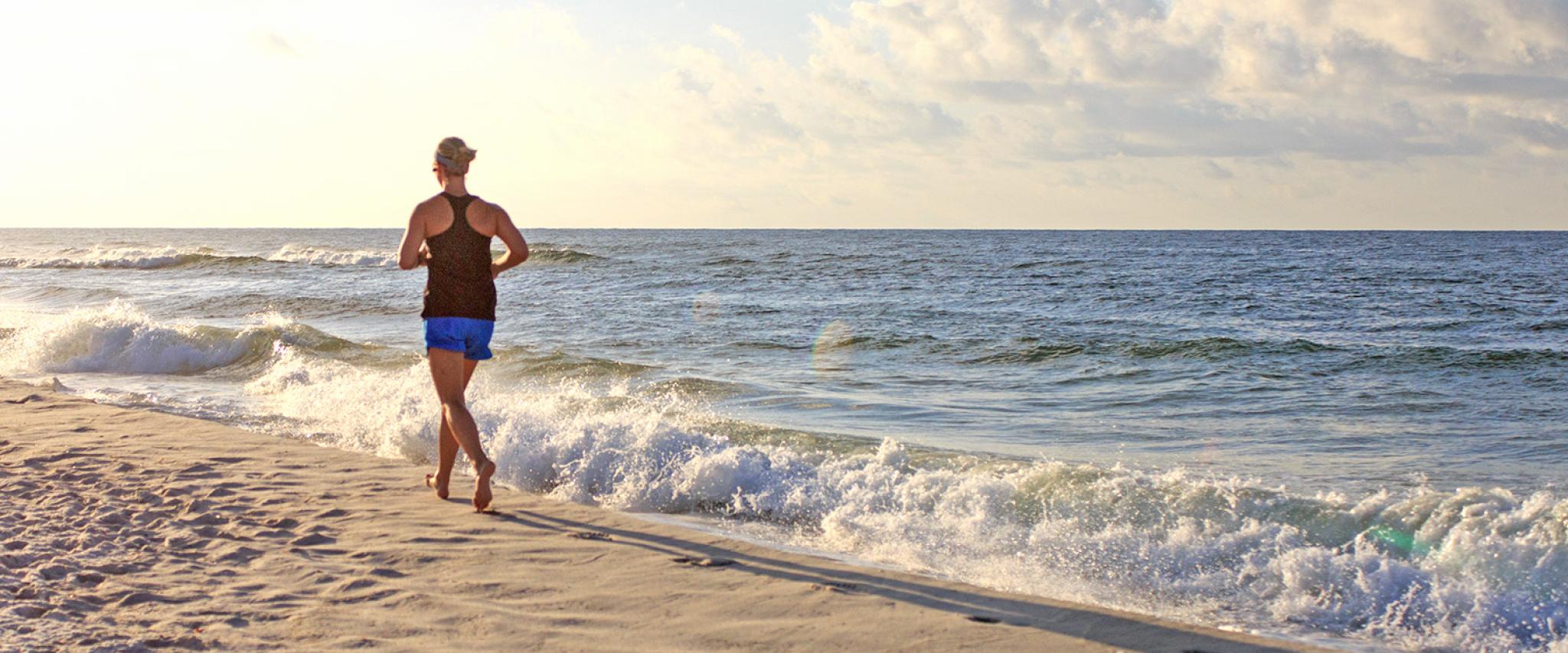 A Runner's Guide to Gulf Shores and Orange Beach
Vacations may be for throwing caution to the wind and stepping out of your comfort zone, but one thing you may not like straying far from is your fitness routine. Beat the post-vacation letdown by staying energized and active.
February 20, 2018
That may mean sticking to your running routine. With so much great scenery and trails, it's easy to stay on routine. Check out some of these top spots for running in Gulf Shores and Orange Beach.
Hugh S. Branyon Backcountry Trail - A 2017 expansion added at least 10 miles of paved trails to the Hugh S. Branyon Backcountry Trail. Now, 25 miles of trails meander through more than 6,000 acres of Gulf State Park land, connecting the cities of Gulf Shores and Orange Beach. Experience one of the most scenic and interesting runs in the area with more than 15 trails and six different ecosystems. Several restroom facilities and park benches are available along the route.
The Beach - You've got 32 miles of white-sand beaches to get your steps in! If you're not accustomed to running in the sand, give yourself a little extra time. Run near the water where the sand is more firm, and enjoy the view! Few things beat an early-morning run on Alabama's beaches, especially when you follow it up with a great beach breakfast at your favorite Gulf Shores or Orange Beach restaurant.
Bon Secour National Wildlife Refuge - These trails are more suited for hiking, but for the off-roader, you can still get in a great workout. The Bon Secour National Wildlife Refuge features four trails of one to four miles each. Each trail provides a different habitat for the area's wildlife. You'll want to bring along a bottle of water and insect repellant for your time on these rustic trails great for off-road running and hiking.
Gulf Shores and Orange Beach are a runner's dream. No matter what time of year, there's a race to be won.