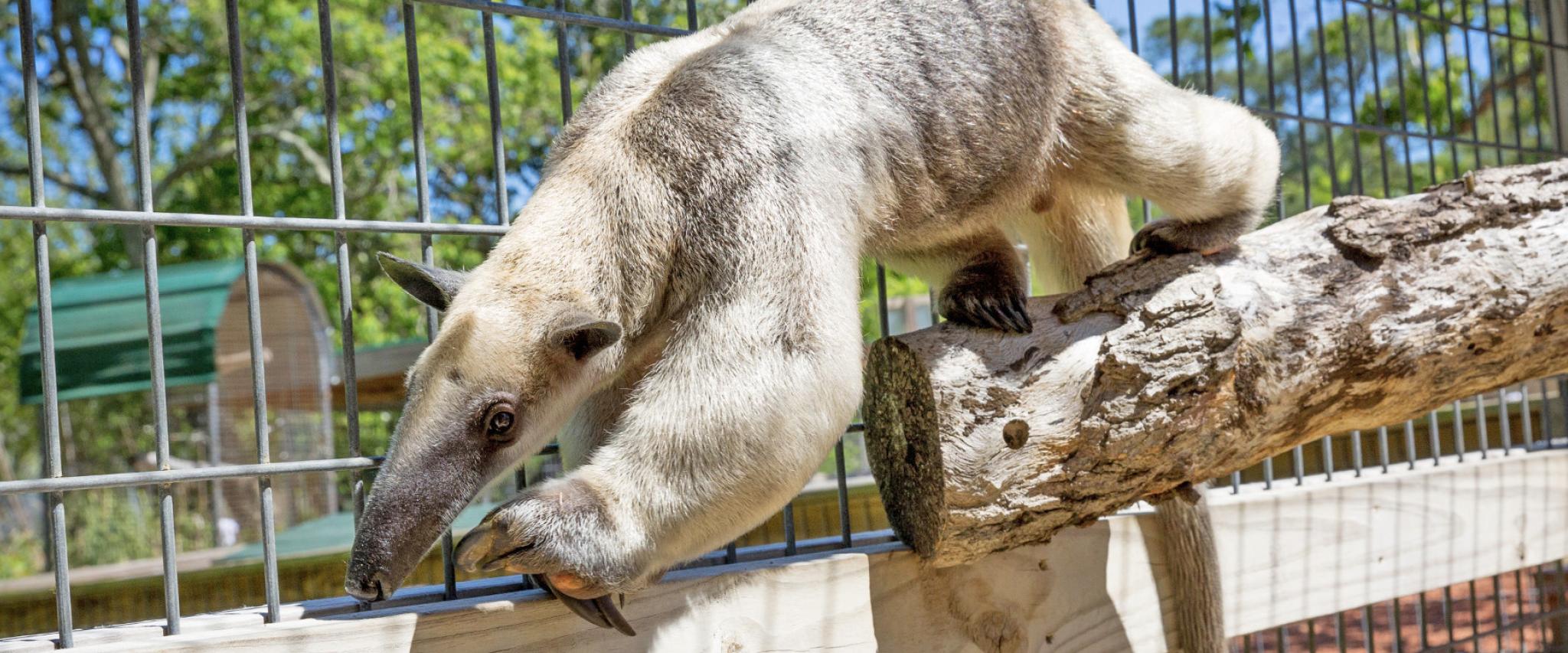 6 Beach Attractions You May Not Even Know About
When I go to the beach, I look forward to the traditional activities - like playing in the waves, walking along the beach and relaxing in the sun.
October 8, 2020
Due to Hurricane Sally on Sept. 16, 2020, some restaurants and attractions will be closed as they undergo repairs. At this time, we do not know the timeframe for all reopenings.
I like traditional off-the-beach activities, too. You know the ones: miniature golf, go-kart racing, and fishing charters.
But, when I travel, I love to try new things, too.
In Gulf Shores and Orange Beach, there's a lot to do that you might not expect. Check these out!
Orange Beach Cat Boat Tours
What's a cat boat, you ask? Great question! Cat Boats are compact catamarans with ergonomic, side-by-side seating and easy to maneuver controls that make it easy to operate and lots of fun.
With Orange Beach Cat Boat Tours, you get to explore the intracoastal waterway with a guide as you drive your own boat to discover the natural beauty of the area, and maybe even see a dolphin or two.
Sand Castle University
Sure, you know how to build sand castles with a plastic bucket, sea shells and twigs. But, what better place to learn how to build a sand castle like the pros do than at the beach?
The staff at Sand Castle University will bring all the tools you need to build an amazing sand castle and teach you professional techniques as your family creates its very own super castle! They even include a time lapse video of the experience so your castle can "live" long after the waves wash it away.
Animal Encounters
A zoo visit is a great outing for families with young kids. But, at Alabama's Gulf Coast Zoo, even teens will want to go if you include a signature experience like cuddling with kangaroos, playing with lemurs, or hanging out with the tamanduas!
If you don't know what a tamandua is, be sure to check out this awesome adventure!
Guided Pier Walks
When visiting the Alabama Gulf Coast, add some education - don't worry, it's fun and free - to your visit with a guided pier walk at the Gulf State Park Pier in Gulf Shores. Knowledgeable staff will take you on a tour of the pier to share the biodiversity of the area, conservation efforts that have revitalized the shore and even introduce you to some of the local marine wildlife.
Whiskey Wreck Shore Diving
Snorkelers and scuba divers (beginning or expert) will enjoy diving the shallow waters 150 yards due south of Bahama Bob's Beachshore Cafe. Explore the wreck of this 200-foot rum runner in waters only 20 feet deep. Scuba dive and open water diving students enjoy exploring this wreck that's also suitable for night dives.
Escape from Mobile Point
Here's a fresh twist on escape rooms.
Fort Morgan played an important role in the Civil War, and the escape room experience "Espionage at Mobile Point" takes you there. Imagine life in the summer of 1864. You're a federal spy captured by Confederate soldiers. Unravel the clues. Find the map. Escape capture to win.
Based on real life history, this escape room experience is one you'll remember for years to come.
Try something new and unexpected on your next vacation to Gulf Shores and Orange Beach and create memories to last a lifetime.