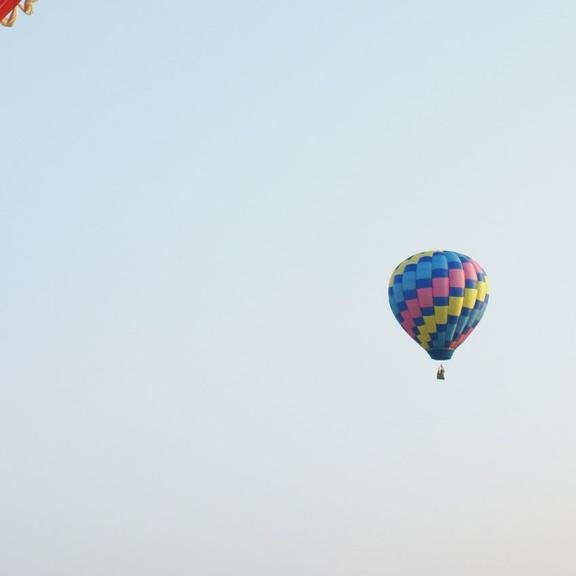 Follow the Leader: 9 Guided Beach Tours You'll Want to Line Up For
While there's certainly something to be said for jumping into a new place on your own, having a local guide lets you experience the coolest spots in the area stress-free.
May 12, 2021
In Gulf Shores and Orange Beach, you can find a variety of guided tours that showcase unique glimpses of local life and all the fun the area has to offer. Whether you're looking for something educational, adventurous or relaxing, there are tours and excursions to fit your travel style. 
While following the crowd isn't always the best choice, in this case, it definitely is.
Here are 9 guided beach tours you'll want to line up for on your next vacation.
Your journey through the Hugh S. Branyon Backcountry Trail will be effortless aboard a Segway! Forget a map. Your expert guide will lead you through two hours of pristine forest, crystal rivers, and mysterious swampland, pointing out wildlife and natural landmarks along the way. 
This three-hour adventure gets you up close and personal with Gulf Coast wildlife as you paddle through the waters of scenic Wolf Bay. Led by your guide, you'll see dolphins, birds and more as they live and play in their natural habitat. This excursion is perfect for those who love a quiet, but active excursion. 
Make your own wake as you drive a two-seater cat boat through the Intracoastal Waterway and tranquil back bays of Orange Beach. Your guide boat will direct you safely through the channels to the most scenic spots in the area, pointing out wildlife, marine life and photo ops along the way. These cool boats sit close to the water but can cover more area than a kayak, giving you the perfect vantage point for exploring and dolphin watching.
Find your inner hunter on a guided fishing or hunting trip. You'll travel far into the Gulf's best fishing spots to catch your very own Moby Dick, assisted by a professional angler and a top-notch reel. If you're looking for the freshest Alabama Gulf Coast seafood, why not haul it in yourself? Fishing the deep blue isn't your only choice, either. Intercoastal Safaris also offers duck and hog hunting, bow fishing and flounder gigging. If you're ready to try something different, now's your chance!
See the Alabama Gulf Coast from a whole new angle as you fly overhead in a guided helicopter tour. Panoramic beach views, sea and wildlife groups, stunning state park scenery - it's all waiting for you miles below from the comfort of your climate-controlled cab. If you're feeling really adventurous you can even take the wheel and do some flying of your own during a flight lesson. 
You'll float gently above the bayous, beaches and bays of Gulf Shores and Orange Beach in this unique hot air balloon tour. It's the perfect tour for small families or couples who want to experience the area from a new vantage point. Don't forget your camera - you won't want to miss these Instagram-worthy photo ops. 
This guided flight tour takes you high above the coastline in a state-of-the-art gyroplane. Your FCAA-Certified instructor will show you all the beach highlights, and then let you take the wheel (or stick, in this case). Enjoy stunning aerial views of the beaches and glimpses of stingrays and dolphins playing in the waves far below. It's the beach like you've never seen it before!
Education has never been so beautiful than with this Signature Experience! In this immersive kayak eco-tour, your experienced guide will show you the ins-and-outs of the Alabama Gulf Coast in one of the prettiest classrooms on earth. You'll learn all about bottle-nosed dolphins and local wildlife as you cruise through the inlets and bays of Bon Secour. Take a break from the beach and experience a whole new side of the Gulf Coast in this three-hour journey of discovery.
In this Signature Experience, an expert naturalist will take you into the depths of the Gulf's biodiversity from the comfort of the Gulf State Park Pier. Journey over 1,540 feet of pier as you learn about marine life, the park's history and local conservation efforts. It's the perfect way to dive head-first into the Gulf while staying comfortable and dry.
Browse more tours and outdoor activities for your beach bucket list!