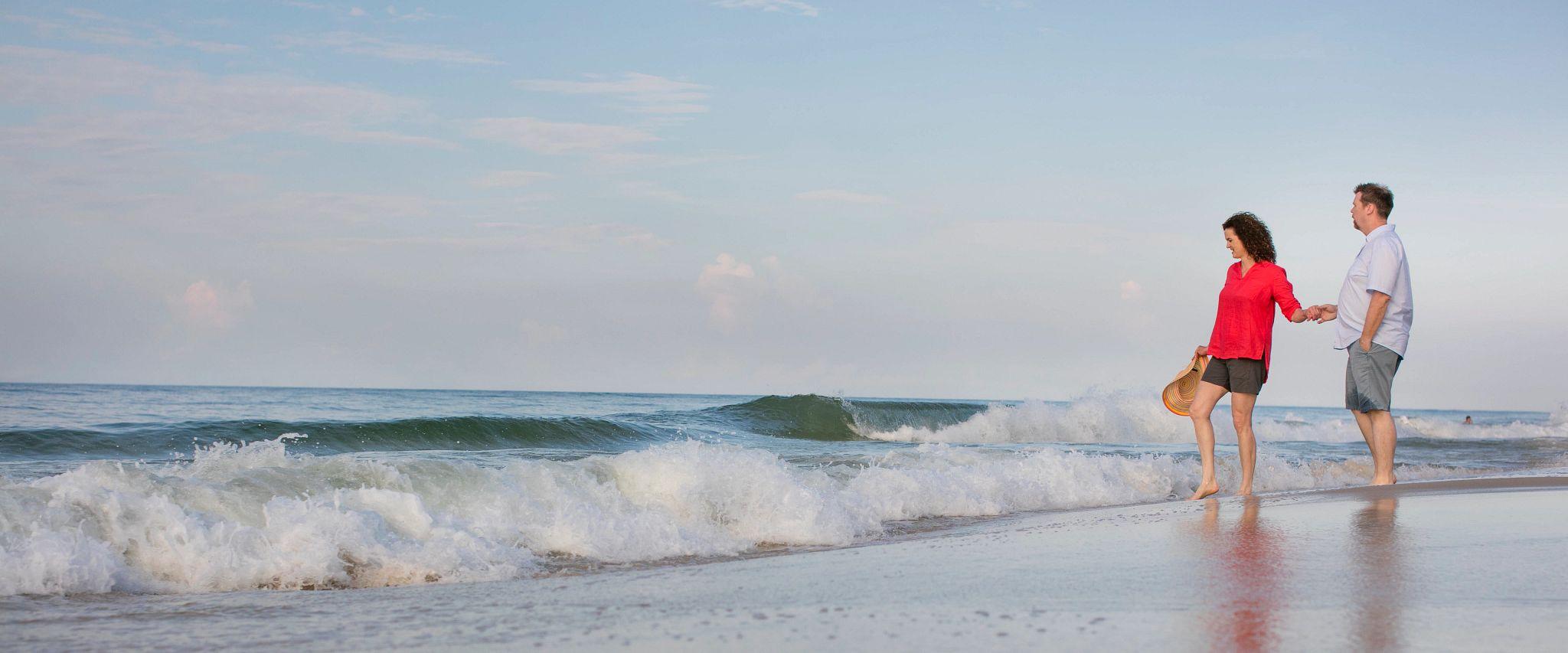 Date Night Ideas in Gulf Shores & Orange Beach
It's travel ball season and, honestly, the last time you and your significant other even thought about a date night was when you got to sit at your own table at the local pizza restaurant while the team celebrated a win on the other side of the building.
August 19, 2020
It's been a long year and you deserve a night on your own – or at least an evening with just your family. 
Don't worry, we have you covered! We have mapped out some great date-night ideas for you in Gulf Shores and Orange Beach while you are on your sportcation.
Kid-Friendly Date Night Ideas
Not everyone gets to enjoy the luxury of a traveling babysitter, so we have come up with kid-friendly date-night activities that will have you swooning over a great meal and an even better view. 
Dinner-to-go is a great option for you and your loved ones. The Gulf Shores and Orange Beach Sports Commission provides a list of on-the-go dining options perfect for calling in an order and taking it to go. Places like The Gulf, Picnic Beach, and Rotolo's Pizzeria are just a few possibilities. Take your meal and set up a picnic under the bleachers or in a grassy area at the park, or enjoy the views at Gulf State Park or one of its public beach areas. With so many amazing outdoor places along our coast, you can easily enjoy the fresh air while sharing dinnertime with your loved ones.
Kid-friendly restaurants offering bar drinks and a little fun for the adults are another great way to have a date night that includes the kids. Places like the Flora-Bama Old River Grill, GTs on the Bay, Tacky Jacks, The Hangout and LuLu's offer large play areas for the kids. Nearby are plenty of picnic tables and chairs for the adults to sit and enjoy an evening mostly to themselves while the kids have a blast. Check out each of their websites for a live music and entertainment lineup.
Kid-Free Date-Night Ideas
A family friend will watch the kids for a couple of hours during your sportcation? Yay! Below are some suggestions for making the most of the limited time you have alone with your significant other. 
A wine-and-dine night is extra-special when visiting coastal Alabama. Lose the tennis shoes and hit the road to Cosmo's Restaurant & Bar, Cobalt the Restaurant, Bar 45, Fisher's at Orange Beach Marina or Ginny Lane Bar Grill at The Wharf. Choose to savor an amazing dinner and fun drinks at any of these restaurants and you'll have created a wonderful parents' night on the town. 
Enjoy a romantic walk on the beach. A peaceful walk on the beach at the end of a day is a great way to enjoy the view and spend time with your significant other. The colors of a beach sunset mixed with the sounds of the surf will have you feeling like teenagers again. Bring a blanket and curl up on the sand to admire the show as the sun sinks into the horizon. Sea-N-Suds restaurant sits over the sand, offering some of the best views of the Gulf Shores sunset. You may even see dolphins jumping in the water or a sailboat float by. 
Make plans for a great date night during your next sportcation to Gulf Shores and Orange Beach.