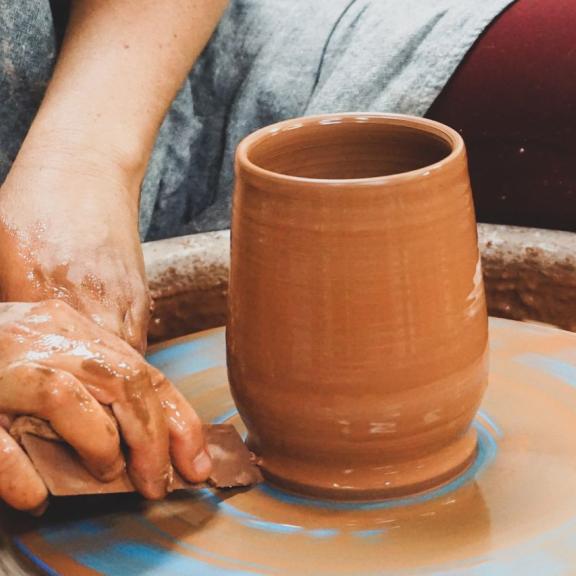 Find Your Inner DIYer At the Beach
A great vacation is all about the experience - enjoying things and feelings you can only find in your destination.
February 2, 2021
In Gulf Shores and Orange Beach, it's safe to say the relaxing beach atmosphere and warm Southern culture create an experience like no other. If you're the hands-on type looking for more than a day on the sand, there are many other activities that can even further enhance a wonderful beach trip.
Alabama's beach communities are brimming with tons of DIY experiences from unique art classes to immersive wildlife experiences. There really is something here for every type of DIYer. Plus, you take home more than handmade souvenirs; you take home amazing memories as well. You can have a piece of the beach with you no matter where you are. We're sharing some of our favorite ways to find your inner DIYer at the beach.
The Clay Studio is a unique artistic experience offered by the Coastal Arts Center of Orange Beach. Here, you'll learn all about the art of pottery making in classes lead by local ceramic artist Maya Blume-Cantrell. You can hand build bowls, try your hand throwing on the spinning pottery wheel, or paint a beautiful design on pre-glazed pieces. Whatever you choose, you'll end up with a one-of-a-kind piece of Alabama Gulf Coast art to decorate your home. Don't forget to browse the gallery and gift shop for even more beautiful ceramic crafts.