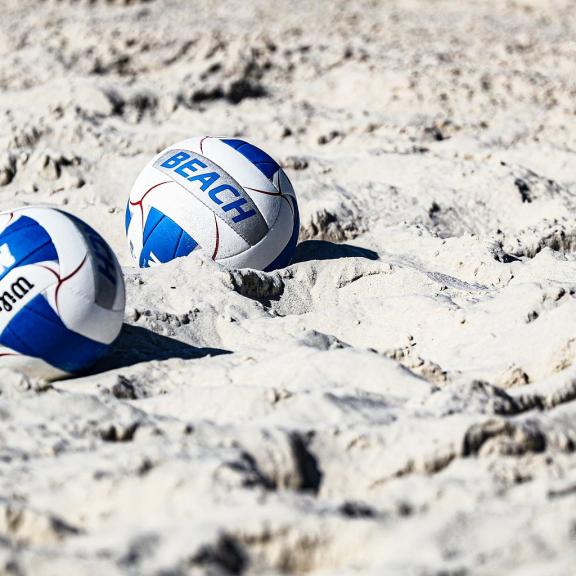 2023 NCAA Beach Volleyball Championship
Gulf Shores & Orange Beach
As the weather heats up, so does the competition on Alabama's beaches.
January 31, 2023
May on the Alabama Gulf Coast brings warm weather, sunny skies and high-stake competition as the best teams from across the country battle it out for the NCAA Beach Volleyball Championship. Sixteen teams will travel to Gulf Shores to play the game of a lifetime on our white-sand beaches from May 5-7, 2023.
You won't want to miss all the action as the eighth champion is crowned on Sunday afternoon. Head to the beach and watch these sixteen incredible teams leave it all on the sand May 5-7.
Get your tickets to the NCAA Beach Volleyball Championship today!