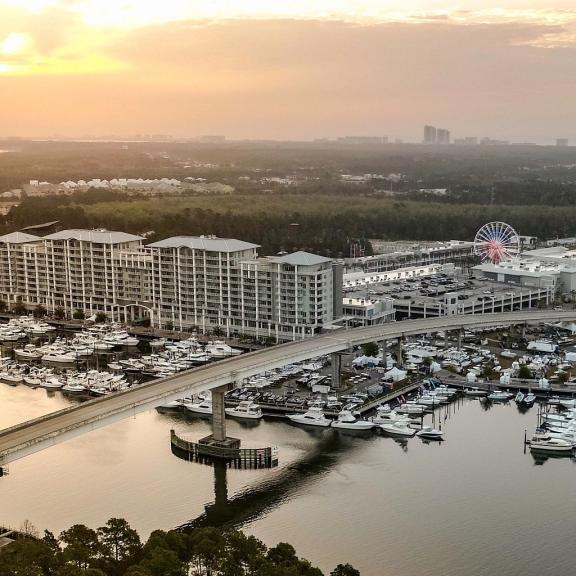 The Wharf Boat & Yacht Show
Gulf Shores & Orange Beach
See the Latest in Boating at The Wharf Boat & Yacht Show
January 18, 2023
Calling all boating and fishing enthusiasts! Come aboard The Wharf Boat and Yacht Show from March 17 to 19 at The Wharf in Orange Beach. This three-day boat show includes hundreds of boats and yachts on land and in the water, with show-stopping vessels totaling over $100 million. You'll also find the newest marine products and technology, making it an event everyone can enjoy, from boating newcomers to seasoned enthusiasts. This show is consistently regarded as the "Top Boat Buying Show" in the northern Gulf. Whether you're looking to buy a boat or just like marveling at lavish yachts, you'll have a blast at this annual event.
While browsing, you'll also enjoy live music, exhibitor displays, instructional seminars, food vendors, and the famous Triple Crown Fighting Chair Challenge raising money for St. Jude Children's Hospital. Be sure to bring the kids too so they can enjoy art classes by marine artist Larry Rackley. Before you leave, don't forget to take a turn on the Ferris wheel, too, one of the tallest in the southeast, for a bird's eye view of our piece of paradise.
Grab tickets for this year's show and book a place to stay now for the best lodging selections!