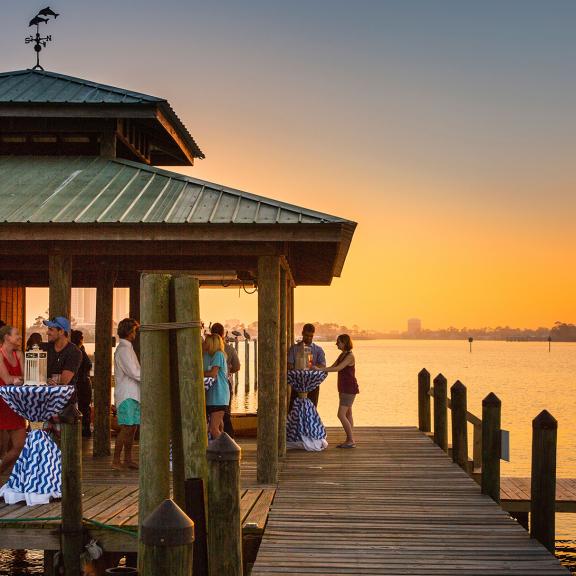 Four Tips for Marketing Your Beach Meeting
The date is set, and the venue is booked; now you need to make sure people show up to your meeting!
December 13, 2020
Below are four tips to ensure you get the highest attendance at your next meeting!
Send a save-the-date: Life is busy, so be sure to send a save-the-date in advance to be sure your attendees mark their calendars. We offer a custom save-the-date for email distribution. Simply fill out a form with your event information, and you'll receive your save-the-date via email in three to four business days to share with attendees.
Don't just promote your conference; promote the location: The location of a conference can sometimes be one of the biggest draws for potential attendees. A meeting at the beach is sure to appeal to many people, but to be sure you get future attendees' attention, we offer a  meeting planner toolkit that provides everything you need to promote our area, from photos and videos to logos and pre-written promotional copy.
Use social media: Everyone is on social media today, so create a page for your event and post a direct link to register. You can post information about your event, such as accommodation options and area information. If it is in your budget, targeted social ads are a great way to promote to your industry.
Promote fun in the sun: No matter the time of year, there is always something to do in Gulf Shores and Orange Beach. From relaxation to adventure, you'll find something special here for everyone. Whether it is an afternoon at the beach, a day of offshore fishing,a Segway adventure, or relaxing on the beach, your attendees will never get bored.
We are here to help every step of the way when you meet in Gulf Shores and Orange Beach. For more information about holding your event in Gulf Shores and Orange Beach, contact our sales team.