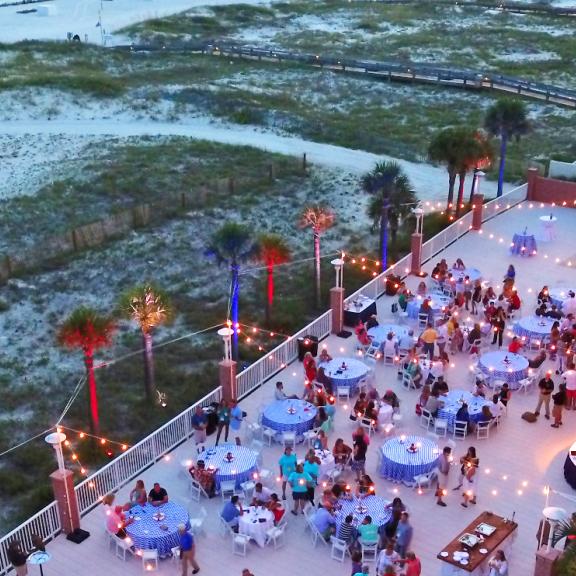 How to increase the attendance at your next conference
When you spend a lot of time planning business conferences, meetings or retreats, you want a great turnout.
January 31, 2019
You certainly don't want your guest speaker giving a presentation to a half-empty ballroom.
So how can you fill the seats and increase attendance at your next event?
You know what they say: Location, location, location. One way to get a good turnout is to hold your conference in a desirable destination. The Alabama Gulf Coast is, therefore, a perfect choice. With beautiful beaches, varied menus at top-rated restaurants, and plenty of attractions and activities, you'll get the registration response you want.
You should base your agenda on feedback from previous attendees. What are you offering? Make it simple, clear and direct. Lock in the place and dates early so you can get the invitations out.
Use social media to build interest. Create a meetup.com account so users with relevant interests will be aware of your event. Use emails to send info directly to each member's inbox. Eventbrite is another great platform for posting your event. Create a Facebook Group and Facebook Event, then update posts with area photographs, planning tips, activities and recommended restaurants in Gulf Shores and Orange Beach as you count down to the event.
As part of that strategy, get your speakers and sponsors into the social media discussion. A speaker with a high profile can boost attendance by posting your event on their own social media accounts. Use videos as well.
Also offer attendees an incentive. Reduced rates for early booking or group bookings work well. So do giveaways. Ask sponsors to offer discounts or gift cards as special perks for early registration, or to use as items in drawings. Engage with those sponsors and partners to keep them in the conversation.
Follow up regularly to remind attendees of the networking opportunities, important topics and special guests.
And don't forget the post-meeting email to ask attendees what they liked or didn't like about the event. That provides a head start as you plan your next conference.