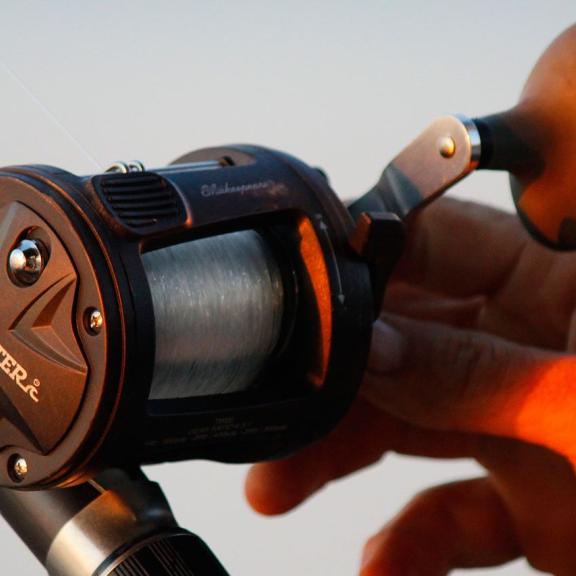 Redfish Rebound: Complete Comeback Story
One of the most spectacular comeback stories in the world of saltwater fisheries has to be the rebound of redfish stocks along the Gulf Coast, including Alabama's beautiful inshore and nearshore waters.
June 3, 2020
Catching redfish, known as red drum to marine scientists and purists, has become the most consistent bite on the Alabama coast in the last few years.
But that wasn't always the case. There was a time in the late 20th century when redfish were scarily scarce. Famous New Orleans chef Paul Prudhomme developed the blackened redfish dish, which became the rage all across the nation. The popularity of the dish caused the redfish population in the Gulf of Mexico to be severely impacted to the point that the fish finally had to be protected from indiscriminate purse seining of the adult redfish. Federal regulations were implemented to protect the breeding stock of redfish in Gulf waters.
In Alabama, redfish is considered a game species and no commercial harvest is allowed. For recreational anglers, Alabama has in effect a three-fish bag limit and a slot limit, which allows anglers to keep fish between 16 and 26 inches with the exception of one redfish larger than 26 inches per angler per day. That exception was to allows an angler to keep a possible state record fish. Large redfish, known as bull reds, are really not palatable and should be released as quickly as possible.
For those visiting the beautiful Alabama Gulf Coast and want to catch a few redfish, your typical bass fishing gear will work most of the time. If you're fishing the surf or the inshore habitat, a medium-heavy rod with at least 14-pound test line will work. If you're tangling with a bull red on Dixey Bar or on the Gulf State Park Pier, you'll need to step it up a notch with a heavier, longer rod with at least 20-pound test line.
Redfish are like little bulldozers and have a habit of heading to any nearby structure to cut you off on the razor-sharp barnacles.
When the water warms up in the spring, redfish will be everywhere in Alabama's coastal waters. They do prefer to hang around some type of structure. Although I have seen redfish school around balls of baitfish, more than likely you'll find the bronze beauties at some ambush point near a reef structure, oyster bed, rock jetty or piling.
With a mouth positioned on the bottom of their snouts, redfish are typically bottom feeders. Reds will cruise the estuaries and bays, looking for small crabs, shrimp and baitfish.
My go-to technique for redfish that are cruising the shallow water is to tie on a gold spoon, a Johnson Silver Minnow, which wobbles like an injured baitfish and is irresistible to a nearby redfish. A single-blade spinnerbait made with heavy wire will also work, and you can cover a lot of ground. But don't throw a regular spinnerbait designed for bass. The redfish will wreck the bait, so find one specifically designed for redfish.
However, if you're lucky enough to find a school of redfish crashing through bait on the surface, toss a topwater lure into the middle of the commotion and hang on.
Those who prefer to use live bait can use bull minnows, menhaden (pogies) and shrimp. Some anglers will take small crabs, break them in half and use a half crab for bait.
When you get several slot redfish in the cooler, head to the dock and get ready for my favorite redfish dish, which I call redfish on the half-shell. I take a filet knife and cut each filet off without removing the skin and scales. Sometimes I'll baste the filet in spicy Italian dressing, or I'll sprinkle with Cavender's Greek seasoning and drizzle with extra virgin olive oil. With the grill nice and hot, place filets scale side down and cook until meat flakes with a fork. The skin and scales form a bowl to encircle that delicious redfish. Bon appétit!