I'm a big fan of solo-parent travel and Gulf Shores and Orange Beach are at the top of my list for family-friendly vacations. 
February 11, 2021
Have you ever thought about solo-parenting during vacation? Maybe you're a single parent. Maybe you want to travel and for whatever reason, your spouse or partner can't get the time off to take that trip. Just pack up those kids, choose a destination and go!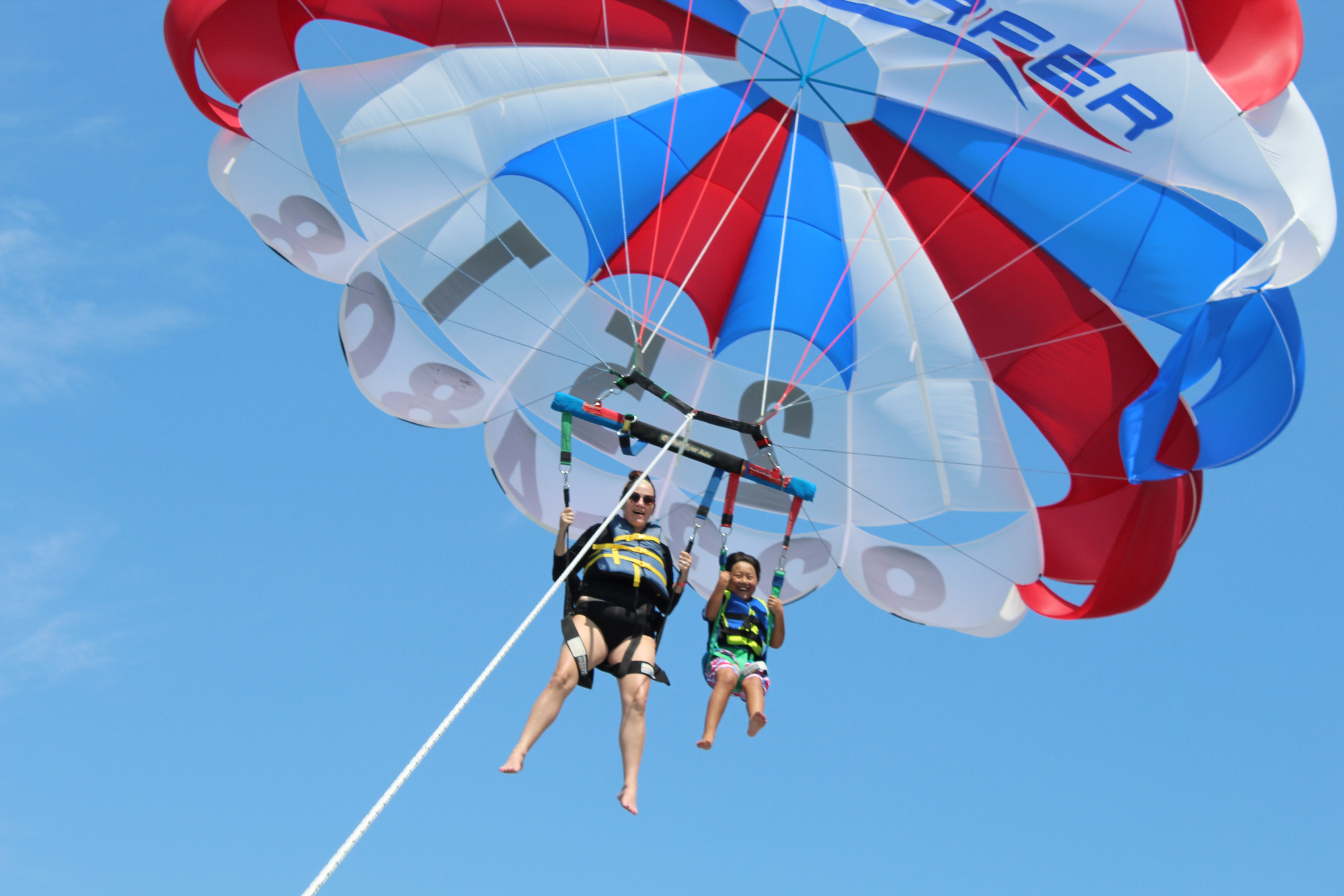 My husband and I have been traveling with our twin boys since they were very small. We've never let the fact that we had young children stand in the way of our love of travel and exploring. My venture into solo-parent travel came two years ago during spring break when my kids were in second grade. My husband didn't have enough vacation time for a trip, and I was determined not to sit around the house watching my kids veg out in front of the television for a week. So, I rented a cabin three hours away from home and we went "camping."
Best. Decision. Ever.
That was the start of my solo-parenting travel adventure. Being a solo-parent traveler brings on a new dynamic and it helps my kids and I get to know each other better. I've taken my kids lots of different destinations over the past two years. Sometimes, my husband travels with us, other times he doesn't. Sometimes, the kids and I take trips by ourselves and my husband pops in for a couple of days if his schedule permits. For us, travel is travel and we enjoy it all. 
My kids and I (yep, just me and them)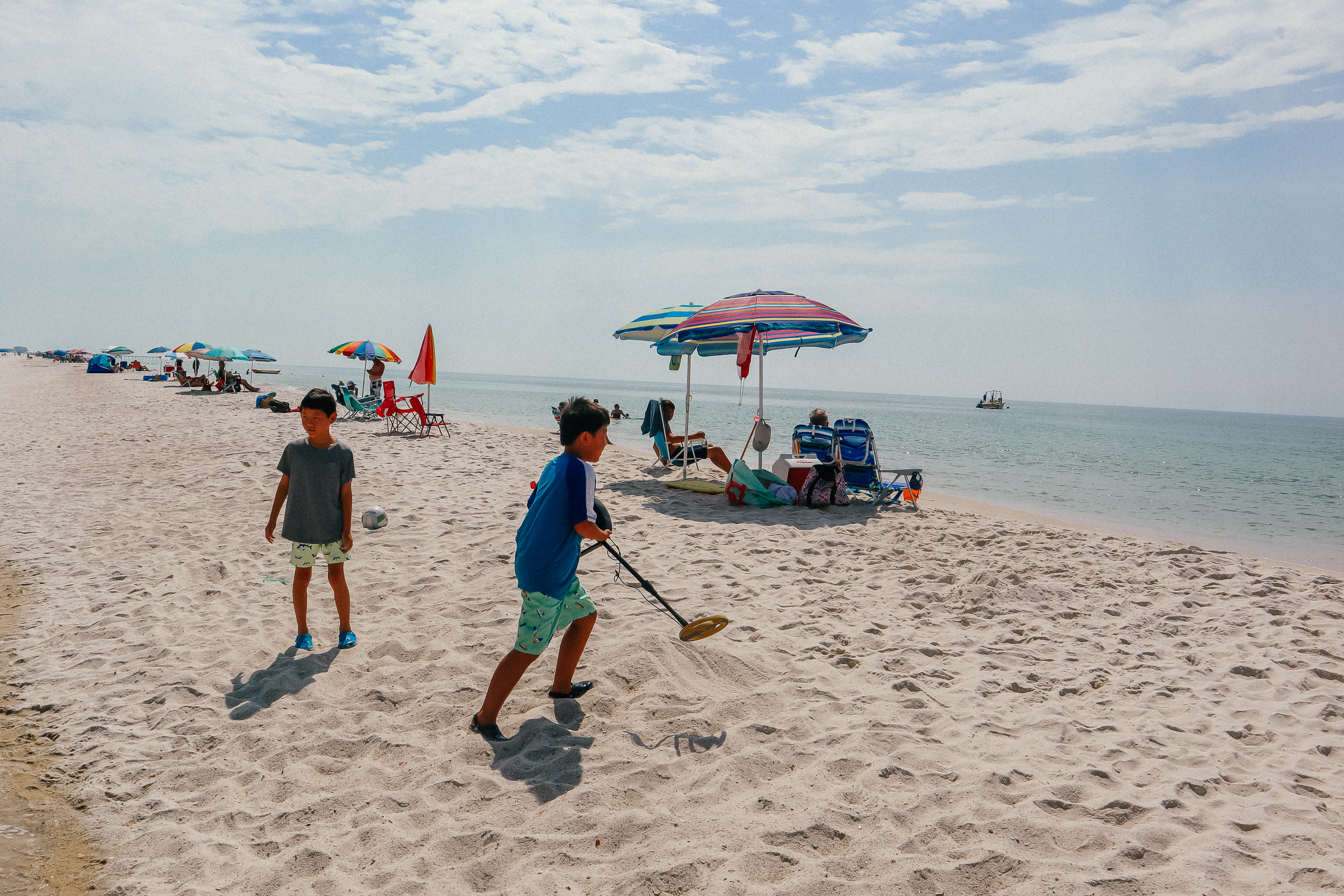 traveled to Gulf Shores and Orange Beach this summer, and I think it's a great destination for a solo-parent or a single parent, especially if it's your first venture into this type of travel. There's such a family-friendly and kid-friendly atmosphere here. There's a ton of options for things to do for kids of all ages and there's a remarkably laid-back vibe everywhere that allows moms and dads to relax and enjoy their trip versus just feeling like they're keeping track of kids somewhere other than home.
I'm excited to share a few of my top picks in Gulf Shores and Orange Beach for solo-parent travelers. There are so many things to do here - I know you'll find something that piques your interest!
Sand Castle University
What it is: Just what it sounds like. Sand Castle University is a private or group class on sandcastle building that comes to you. Classes last about an hour and you get a time-lapse video of your class as well as a breakdown of the tools and supplies used.
Why I liked it: Aside from seriously elevating my sandcastle game, I loved this activity as a solo-parent traveler because I got a little bit of a break. My kids were super engaged, and our instructor Janel took over for an hour. I was an active participant in the class, but I could have easily just vegged in a beach chair and had a moment to myself without leaving my kids' presence. 
Dolphin Watching
What I recommend: Cetacean Cruises Dolphin and Nature Sunset Cruise is exactly what it sounds like. Cetacean Cruises depart from The Wharf entertainment district in Orange Beach which is a mecca of shopping, dining and other entertainment.
Why I liked it: This is a great way to explore the local waterways and see marine mammals in their natural habitat. Snacks and drinks are available on board and the crew is great with kids. There's also assigned seating, which guarantees you a static spot to relax in.
Also? The sunset views are incredible. Your kids might not appreciate that, but you will.
Hang out at The Hangout
What it is: The Hangout is a restaurant in Gulf Shores that offers great food and great views (we loved watching the dolphins play at a distance) but it is much more than just a place to eat (but get the crab cake...you're welcome).
Why I like it: The Hangout has a huge, fenced outdoor space for kids. My two would have seriously been happy to stay here for hours. If that doesn't convince you, there's a foam party every hour. Who doesn't like a good foam explosion? During off-peak or low season, the foam party is upon request so be sure to ask your server when the foam fun begins. Also, take a towel.
I'm also going to quickly mention Lucy Buffett's Lulu's. If you like The Hangout, Lulu's is another local eatery with lots of things for your kids to do outside. If you're visiting for more than a few days and have time and budget for two leisurely meals, do both places.
For the Adventurous Traveler - Try Parasailing
Who I recommend: Sky Surfer in Orange Beach. My son Zack (9) and I were both first-time parasailers and they were great with us. 
Why I liked it: You have some options. You can parasail in groups of two or three. If you've got less adventurous people in your group, you can pay for your non-parasailers as observers. The boat ride is an adventure all by itself and there's no pressure for a more timid child (or adult) to go up in the harness if they don't want to. This was FAR out of my comfort zone and I'm glad we got the opportunity to do this.
For the Artsy Traveler - Coastal Art Center
What it is: The Coastal Art Center in Orange Beach is a working art gallery featuring all types of art by local artists. You can browse the gallery, take a class or watch a class in progress. If your kids are interested in art or if you're just trying to infuse some culture into your trip, this is your spot.
Why I liked it: I like doing the "not typical" thing on vacation. Everyone goes to the beach in this area...that's a given. Not everyone comes home from Gulf Shores, Alabama and says "I learned how to blow glass." The views and grounds are also a lot of fun to explore.
Those are my picks - although I know there's a ton of things to pick from in Gulf Shores and Orange Beach. I hope this inspires you to travel more with your kids and to check out one of my favorite spots on your next visit. 
And, I know taking that first solo trip with kids can be daunting. Just do it. Find a vacation rental, such as a condo for room to spread out, it's very affordable in this area. Plan plenty of downtime, don't expect perfection and go make those memories.