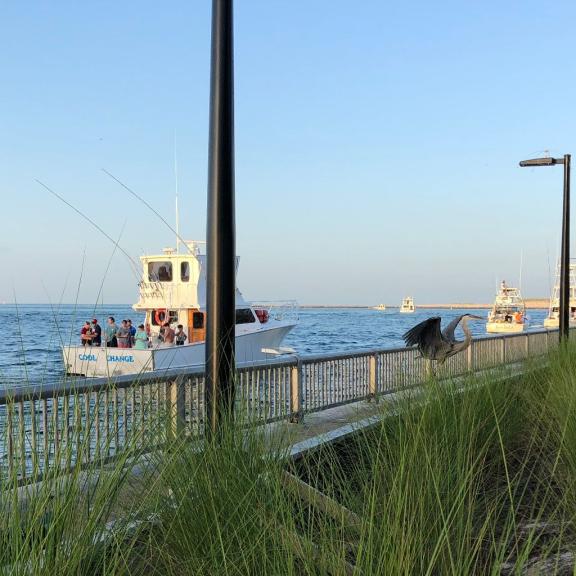 11 Record-Breaking Alabama Catches
In Gulf Shores & Orange Beach
January 30, 2023
2022 was an extraordinary year for Alabama anglers. Between October 2021 and October 2022, 11 records were set in Alabama. According to Marine Resources Division Director Scott Bannon, 2022 is the best record-breaking year for Alabama since 13 records were established in 2006. 
Other fish to make the list include a 9-pound, 2.88-ounce jolthead porgy, a 13-pound, 1.6 ounce black jack, a 1-pound, 6.4-ounce blackline tilefish, a 2-pound, 5.4-ounce red cornet fish, a 5 pound, 0.28-ounce silvery John Dory, and a 1 pound, 11.2-ounce lizardfish.
Bennie Goldman Jr. reeled in the largest record-breaking catch with a massive 30-pound, 4-ounce horse-eye jack.
The opportunities to hook impressive catches are abundant in Gulf Shores and Orange Beach. You're bound to reel in something extraordinary with multiple piers, 32 miles of stunning beaches, and the largest deep-sea fishing charter fleet on the Gulf Coast.
Try your hand at breaking a record this year, and fish the Alabama Gulf Coast!