The HOLE Story: Cypress Bend's Hole 18
August 12, 2019
Not far from the heart of Gulf Shores, you'll find Craft Farms, a course featuring 36 holes of championship golf. Designed by golf icon Arnold Palmer, Craft Farms is composed of two courses: Cypress Bend and Cotton Creek.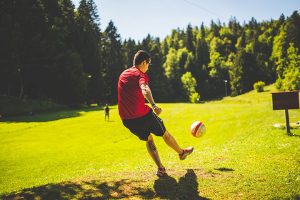 In addition to traditional golf, Craft Farms now offers FootGolf. This new sport combines soccer and golf, with play taking place on the Cypress Bend course. The game consists of nine holes, a No. 5 regulation soccer ball and a 21-inch-diameter cup. The goal is still to play with as few strokes as possible. At Craft Farms, FootGolf rates start at $6 for juniors and $10 for adults.
If you're not trying your hand – well, foot – at this new sport, but are opting for a traditional game of golf, Hole 18 is your finishing spot. Opt for 18 holes rather than nine to enjoy a full day of coastal course play.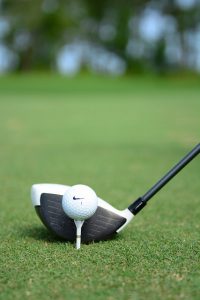 How to Play the Hole
For this par-5 hole, avoid bunkers to the left and water to the right with a long, straight tee shot. Place your second shot well to avoid the creek that runs in front of the green. If you decide to go for the green in two, make sure you use enough club to carry the creek. Two bunkers in the back and water to the left guard the green.
Get in on more golf action with 200+ holes on the Alabama Gulf Coast. Check our website for course listings.