The HOLE Story: Legend of ShoeTree at GlenLakes Golf Course
August 12, 2019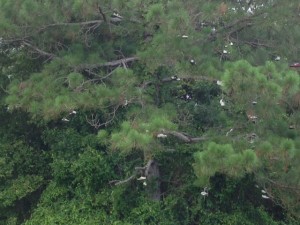 Sports are full of superstitions and lore, and many have a long-standing history. Consider baseball's Curse of the Bambino when the Boston Red Sox failed to earn a World Series title for 86 years after selling Babe Ruth to the New York Yankees. Some athletes refuse to change their clothes when they are on a winning streak, and golfers may have a lucky club. No matter where you are or where you're from, there will always be superstitions or lore around sports, and the Alabama Gulf Coast is no different.
If you travel a few miles north of Gulf Shores on the Foley Beach Express, you'll find GlenLakes Golf Club just off Baldwin County Road 12. This 27-hole course offers an 18-hole links-style course called Vista-Dunes, as well as the nine-hole resort-style Lakes. GlenLakes also offers FootGolf, a golf and soccer combination experience played with regulation soccer balls and 21-inch diameter cups. If you ask residents or frequent GlenLakes golfers about Hole 3, be prepared for a little golf course lore with the legend of ShoeTree.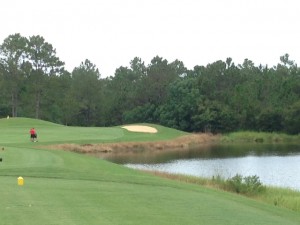 When you're coming up on Hole 3, look around for a pine tree that stretches tall to the sky. At first glance, you'll think it's filled with birds, but on closer inspection it's actually filled with hundreds of golf shoes looped around the branches by their shoe strings. No one knows how it started. As far as anyone knows, shoes have been thrown into the tree for at least 10 years.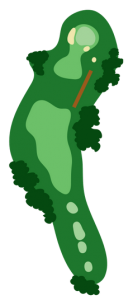 Hole 3 is a three-par with a water hazard running the length of the greens. When a golfer hits more than two balls into the water hazard, they have to throw their golf shoes into the tree. Perhaps this all began when a golfer lost his or her temper and angrily threw their shoes into the air, catching a tree branch. No one knows, but the legend lives on, as does the practice.
Golf Tip for Hole 3 at GlenLakes
Always check your alignment to the left center of the green to allow for a slight miss-hit that can result in your ball landing in the hazard. (You might also consider wearing your old pair of golf shoes during your visit, too!)